How to batch resize images?
Load your photos to Watermark Software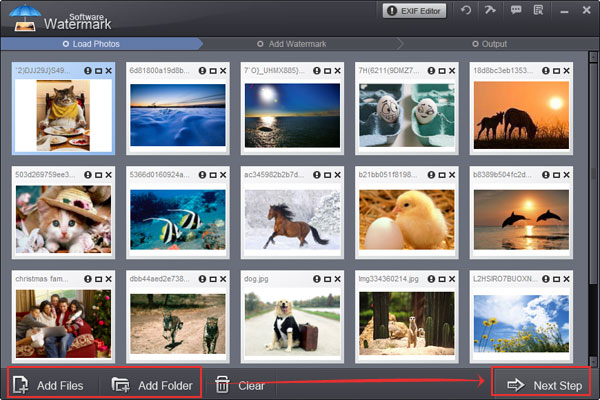 Step1. Click "Next Step" to editing interface, then click "Resize" tab to start resizing image.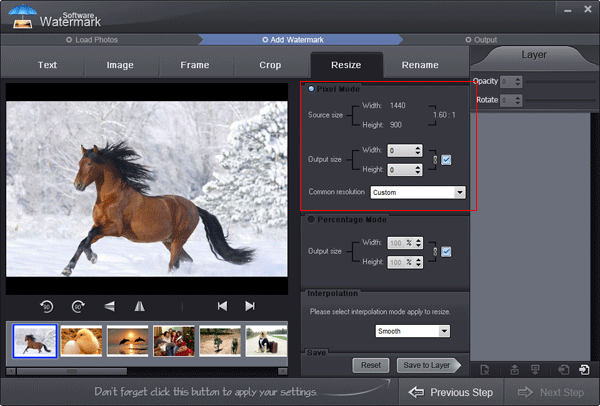 Step2. You can change output size by input digit manually or adjust its percentage.
Tips: Interpolation comprises three modes, smooth, sharpen and sawtooth.
Smooth--> Smooth edge without sawtooth, making picture looks more natural.
Sharpen--> It sharpens images and improve their contrast, which is a popular way to make images clearer.
Sawtooth--> It produces more jaggies at the edges of objects to achieve strong contrast, but it may lose some quality. Not recommended.
Previous: How to crop photo?
Next: How to batch rename files?