How to optimize oversize(over 800*600) images in operation process?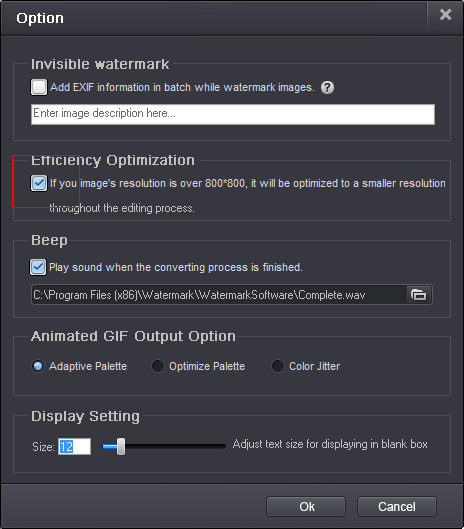 Step1. Click "Option" button to open the window showed above.
Step2. Tick box of "Efficiency Optimization" to speed up the process when deal with oversize images. This option will save a lot of memory, but will not change the quality of output images.
Previous: How to add files to list?
Next: How to add text watermark?