How to add second (or more) watermark to photo at once?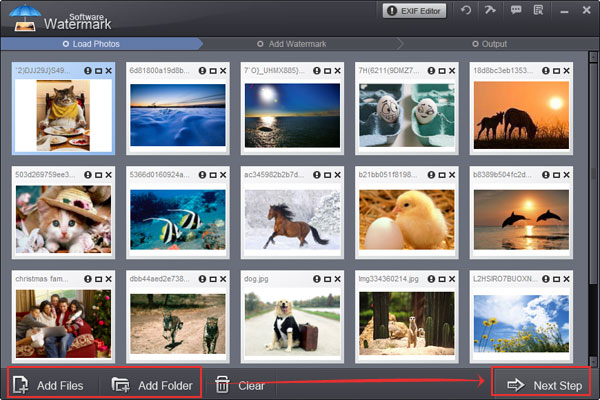 Step1. Click "Next" to editing interface.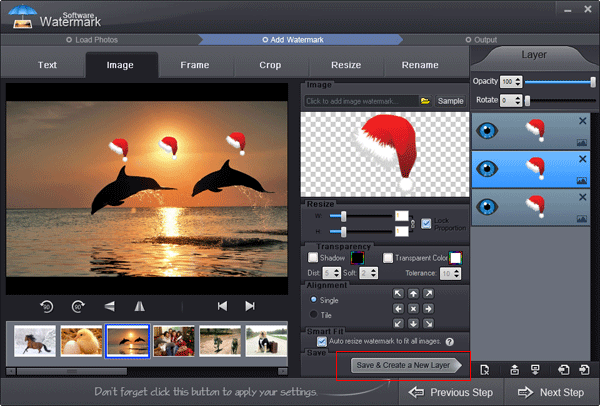 Step2. Please note the layer area on the right, when you add first text watermark and image watermark, two layers will be displayed on that area, a text watermark layer and an image watermark layer.
Step3. When you add anthor text or image watermark, you can click corresponding layer to edit it for your need.
Step4. If you want to discard a layer, just click correlative "Eye" icon to close it, the layer will not be displayed on your output images.
Previous: How to add image watermark?
Next: How to add frame to photo?