Putting logo on picture is the most trustworthy way to declare our ownership. To add logo to photo, we can get away from photo stealing as well as brand our creativity. Follow these steps, you can easily put logo on photos.
Every year, you travel with your families. You take numerous precious photographs on the way, which have become your best memories. You may want to upload your favorite pictures and share them on Facebook or Flickr. But you may not notice that some other guys are stealing these photos without your permission or even spread these photos in other purposes, which you will hate much. To prevent it from happening to us, we can do something before uploading, that is to put logo on picture.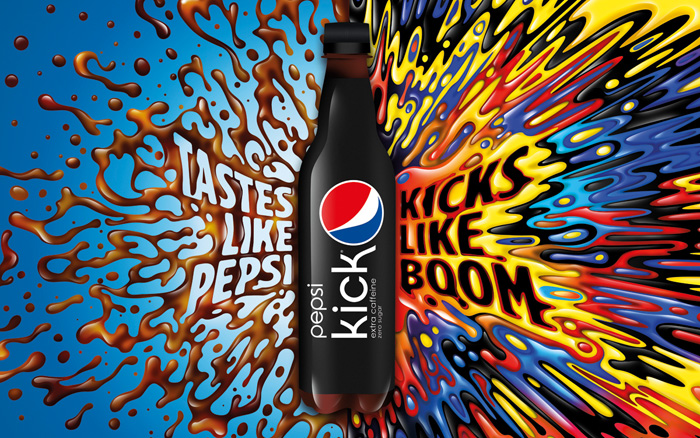 In order to add logo to pictures or simply put a logo on a picture, you can seek help from a photo tool, which can save your work & time hugely:
The tool is the popular Watermark Software. As a lightweight niche photo software, it is pretty easy to add logo to photo. The watermark creator enables you to put logo on pictures, add signature to picture as well as add captions to photos easily for the first time.

Download Editors's Rating

The newly-designed watermark software, protect and retouch your photo all with a few clicks.
Learn More >
Simple Clicks to Put a Logo on a Picture/Put Logo on Pictures
The following is the steps teach about how to add watermark logo for photography. Now please make sure you have already downloaded photo watermark software and have it installed on Windows PC. With it open, you will see the interface like below:
Step 1 –Add Pictures to Photo Watermark Software
Step 2 – Put Logo on Pictures with Customized Settings
Step 3 – Run to Set the Output Folder and Output Format If Needed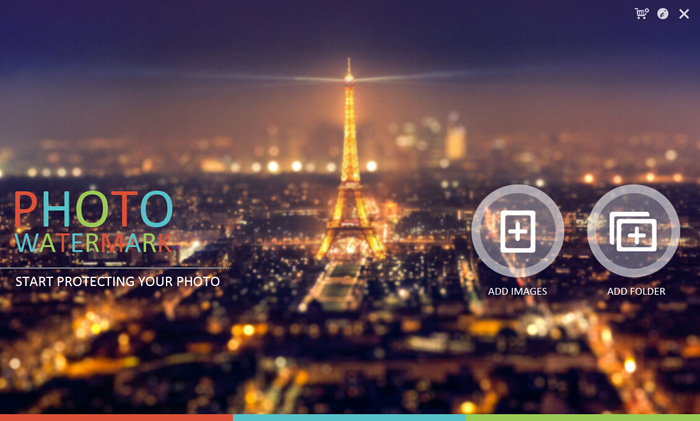 Step 1 –Add Pictures to Photo Watermark Software
You could click "ADD IMAGES" to input the pictures that you want to add logo to. Or you could just hit "ADD FOLDER" to input a whole image folder at one time.
Step 2 – Put Logo on Pictures with Customized Settings
In order to do this, we need to go for "Image" item. Click "Add Custom Watermark" to add logo from hard drive. Or simply select the logo stored in its "Watermark Sample" library.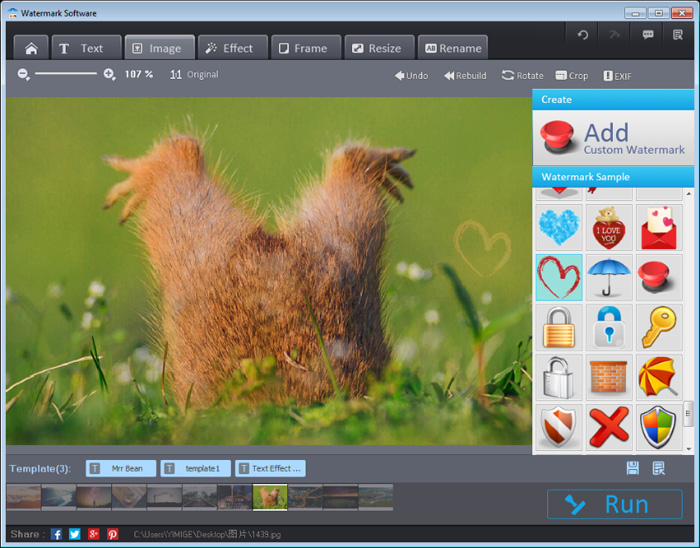 Also, you can set the logo effect by changing its opacity or using Tile mode or resizing. Blend Mode is worthy of trying.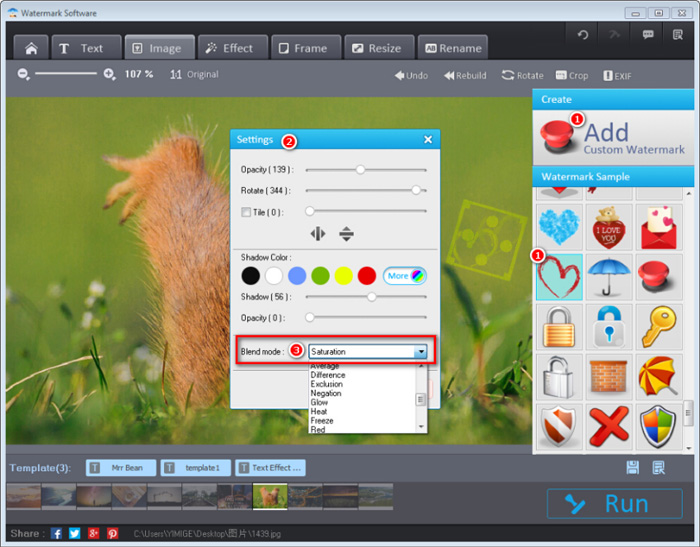 Note: You are able to place your logo wherever you want by dragging the logo on your picture.
Step 3 – Run to Set the Output Folder and Output Format If Needed
Click "Run". You will see a new window alert, which allows you to set image format together with output folder.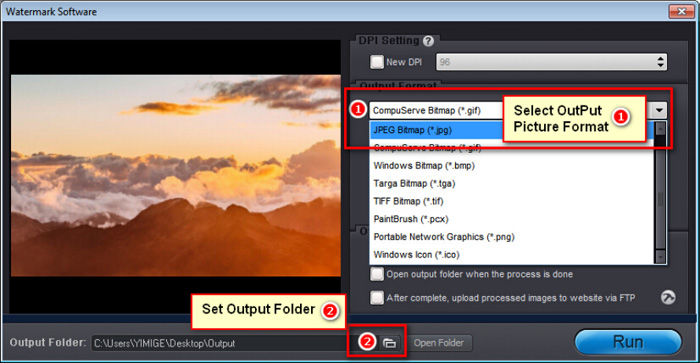 Now you can get how simple enough to put logo on pictures.
Still have questions on putting logo on pictures? Please feel free to Contact Us
Related Software
Watermark Software (photo edition) : This watermark tool provides professional image protecting solution for your online photos. The exclusive image processing technology lets you able to watermarking 500 photos within 1 minute.
Related Source
How to add signature to picture - actually there are mainly two types of adding signature...
Add text to picture - to watermarking your pictures
Add text to GIF - in an easier way
Put text on photo - prevent your photo from unauthorized republish the effective way is put text on photo
Put watermark on photo - to protect online or sharing photos safety.
Related External Source
Logo is a graphic mark or emblem commonly used by commercial enterprises, organizations and even individuals to aid and promote instant public recognition.
Special Offer: Watermark Software
Help you add text watermark, image watermark, logo and signature to photos without unauthorized using. The batch mode allow you watermark 500 photos in a minute.