There are still a lot of people who do not believe their photos should be protected. But, as more and more image "thieves" turn up on the internet, people begin to notice that they need do something to protect their photos. No method is 100% foolproof, especially on the internet. It's impossible to keep your images from being stolen right off your web page, but there are a few techniques that will discourage many would-be "thieves". Let's explore some of these solutions.
In order to make it clear what we're up against, we must understand how images can be taken from a web page first. There are 5 different ways to grab an image from a website.
1. "Save Image As" with the right click mouse action. This is the easiest way.
2. Save the page in IE/Firefox/Chrome/... grabs all images on the page including backgrounds.
3. Directly link to where the image is stored on the server.
4. Open the image from browser cache located in the Temporary Internet Folder.
5. Screen capture programs and Print Screen.
In fact, all the 5 ways above are easy to control. If anyone wants to use your photo shared on the web, it is really a piece of cake. So, image protection becomes more and more important for web users. But here comes another question: how to protect image from web stolen?
Even though it is impossible to make your photos be 100% foolproof, there are still some actions can be taken to protect images or your web page content, like watermark, JavaScript, Java Applets & Perl Scripts, HTML, Attributes, Stop Bandwidth Theft & Hide Image Directory, Disable Internet Explorer 6's Image Toolbar, Meta Tags & robots.txt, Pop-up Image Display and Encryption. Now we will show you the easiest way of image protection- watermark.
How to Protect Image from Web Stolen by Watermarking Your Image
Watermark Software is a professional image protection watermark creator. It can help you add text, image and logo to your pictures to protect your photo copyrights, only watermarking software can verifies that your pictures are protected from unauthorized use. The image protection watermark software is not only a watermarking tool, but also an image editor. You can add pretty frames for your like, crop images, batch rename and photo resize etc. Watermark Software is a fast batch photo processor and supports all popular formats.

Step 1 Add Images
Click here to download watermark software, then launch watermark software, choose the picture which you want to add watermark and click "Next" to editing window. Then click "add image" to image watermark editing page.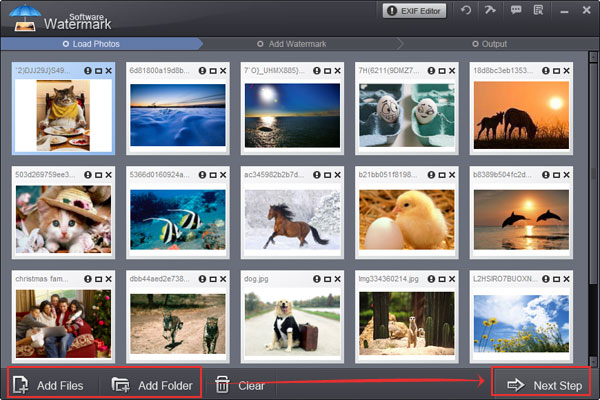 Step 2 Add Watermarking Files
Select existing watermarking image or new image from your hard disk. Click "Browse" for selecting new images for hard disk, click "OK" to select existing images.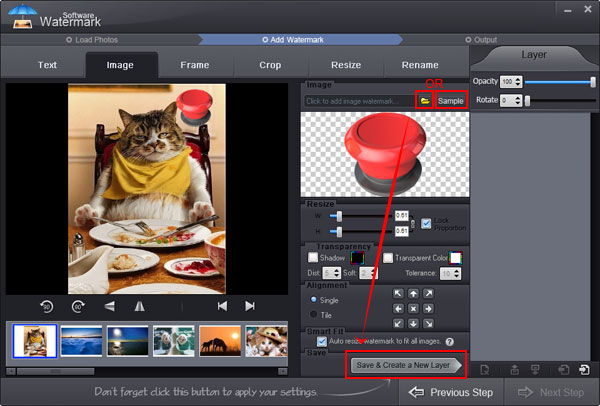 Step 3 Edit Watermark
Watermark Software's simple interface will tell you how to set here to adjust aspect ratio of image watermark (Default: W=1, H=1), selected lock box to binding width and height for your photo. You can adjust Opacity for your need (0-100) and adjust rotate for your need (0-360). You can choose "General" or "Tile" to place you text watermark on images, general is to place one text on images, tile is to fill full text on images. Tile is a strong protect copyright mode, alignment setting to control text's azimuth on images.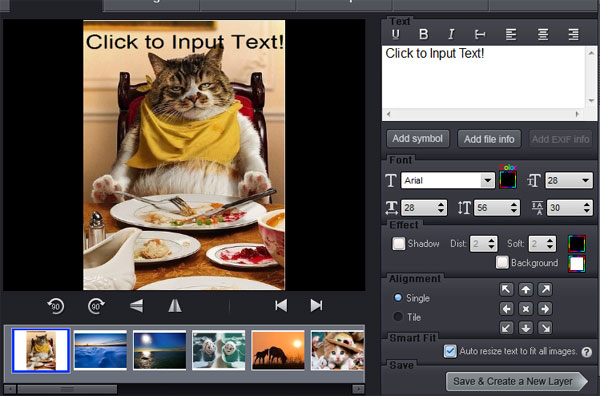 Step 4 Start Processing
Click "Run" after you finished your editing. And the whole process will be OK in a few seconds.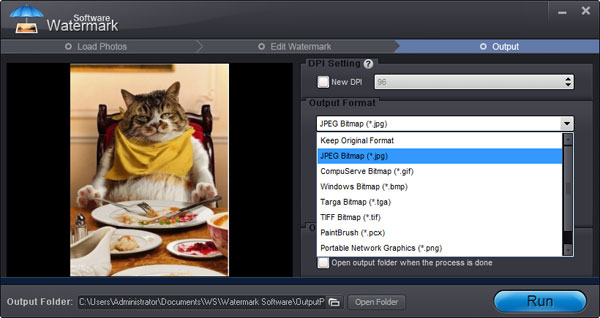 Watermarking your photos is very easy to operate, why not protect your photo copyright with Watermark Software right now?
Still have trouble on image protection? Please Contact Us >>
Related Software
Watermark Software (photo edition) : This watermark tool provides professional image protecting solution for your online photos. The exclusive image processing technology lets you able to watermarking 500 photos within 1 minute.
Related Source
Protect image copyright - when you upload your photo on internet
Copyright pictures - is protected object what holder does not would like anybody use it
Copyright an image - by a photo watermark tool
Copyright watermark - for photo protection
Add image to video - with Video Watermark Pro
Related External Source
Protection from Wikipedia, the free encyclopedia
Special Offer: Watermark Software
Help you add text watermark, image watermark, logo and signature to photos without unauthorized using. The batch mode allow you watermark 500 photos in a minute.