How to add frame to photo?
Load your photos to Watermark Software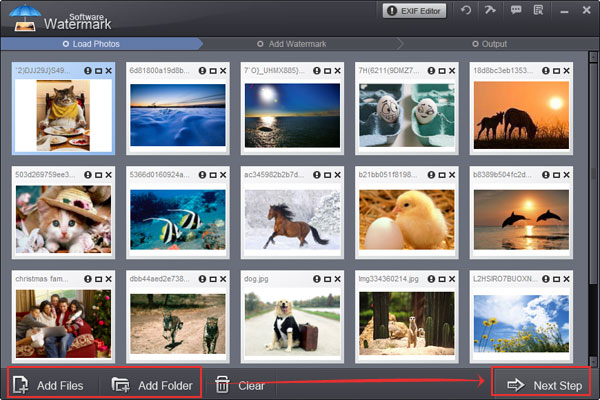 Step1. Click "Next Step" to the editing window, then click "Frame" tag to add and edit frame.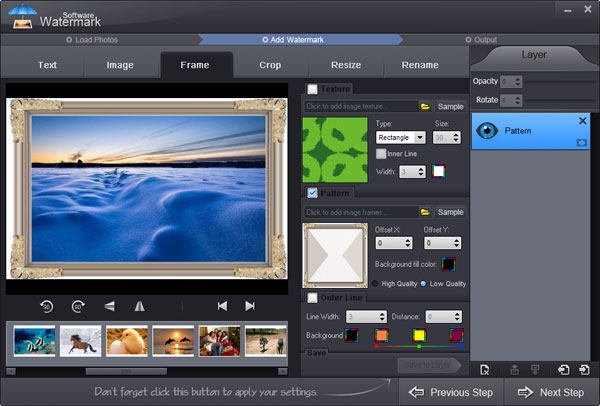 Step2. We provide three frame modes "Texture" , "Pattern" and "Outer line"..
Texture: Texture comprises three modes, "Rectangle" , "Ellipse" and "Diamond". You can adjust their size, inner line and opacity with a few clicks.
Pattern: Pattern is the off-the-shelf frame you can apply directly. You can also adjust its offset ,background color, opacity, etc. quickly.
Outer Line: Outer line is wire-frame, you can adjust its line width, frame width and color if need.
Tips: On the "Texture" area, click "Sample" button to find free material you need.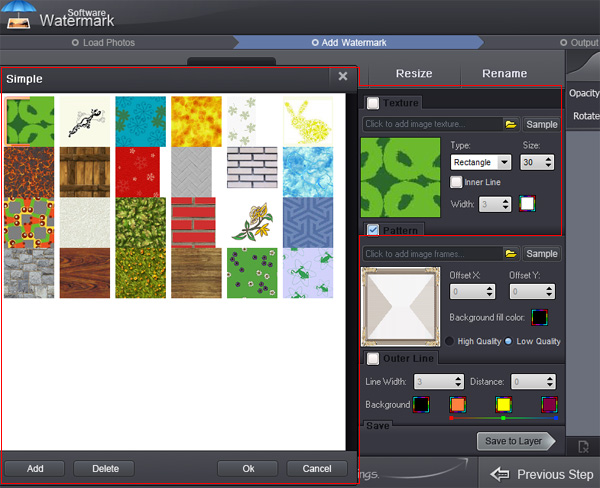 On the "Pattern" area, click "Sample" button to apply free pattern material you need.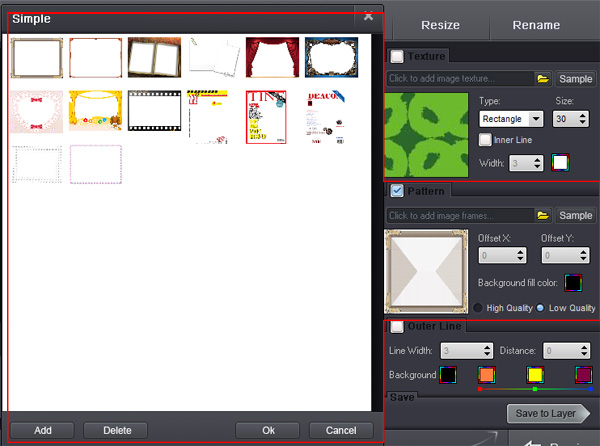 You can create more than one layer to apply texture, pattern and outliner separately to images at same time.
Previous: How to add second (or more) watermark?
Next: How to crop photo?