How to add image watermark to photo?
Load your photos to Watermark Software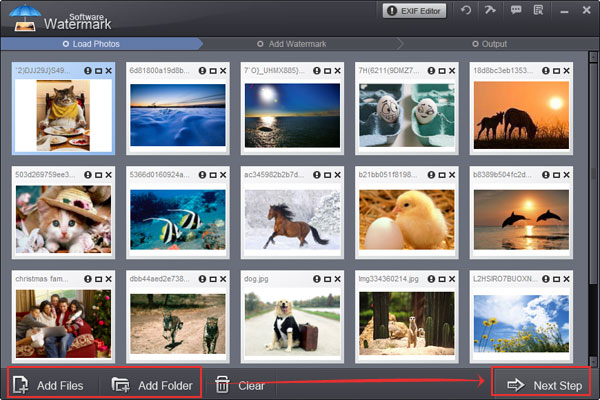 Step1. Click "Next Step" to editing interface, then click "Image" to add and edit image watermark.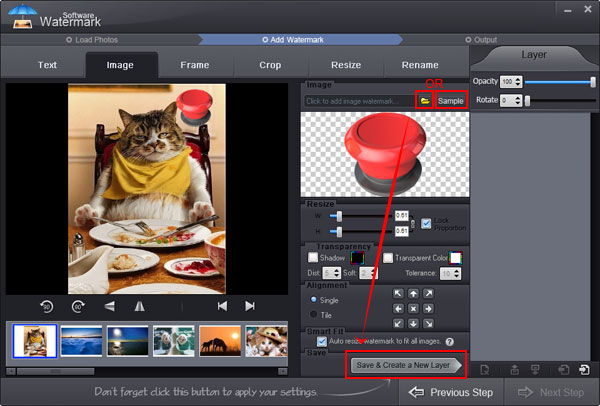 Step2. Click "Sample" button to select free watermark materials provided.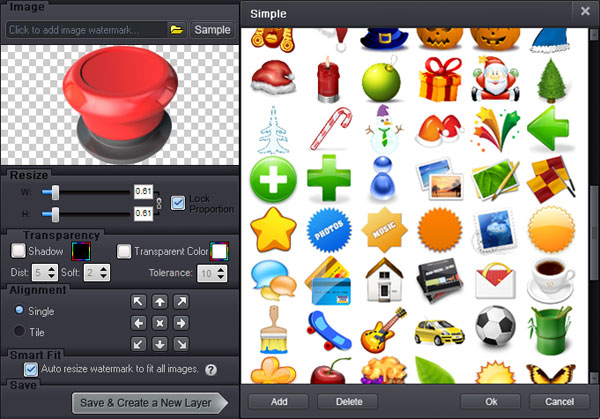 Click yellow "Folder" button to sleect new image from your harddisk.
Step3. Here you can modify your image watermark easily. Adjust aspect ratio of image watermark(Default: W=1, H=1), tick lock box to bind width and height.
Step4. You can adjust Opacity for your need (0-100).
Step5.You can adjust rotate for your need (0-360).
Step6. You can choose "Single" or "Tile" to specify the way to place your watermark. Single: place one text on images. Tile: repeat text watermark on images. (Tile is a strong protect copyright mode.)
Step7. Alignment setting: quickly control watermark's position on images.
Previous: How to add text watermark?
Next: How to add more watermark?