You create a cool GIF image and would like to share it on your facebook. It's great to do such a job. But I suggest you to watermark GIF first as there may be someone 'borrowing' your GIF image that other people will consider it his. Today I will tell you how to avoid such issue. You could use Picture Watermark Software - an alternative for Photoshop to learn how to add picture to GIF. (Click to know more about this easy-to-use picture watermark software )
Now follow the step-by-step instructions below. It's quite simple for both an expert and a beginner!
Step 1 – Add Some GIF Images
First of all you need to download this add picture to GIF software.(You can download it now by clicking)
Install it on your computer and launch it immediately.
Then hit "Add Files" button. See this image below to learn more. After adding some GIF images, click "Next "button to step 2.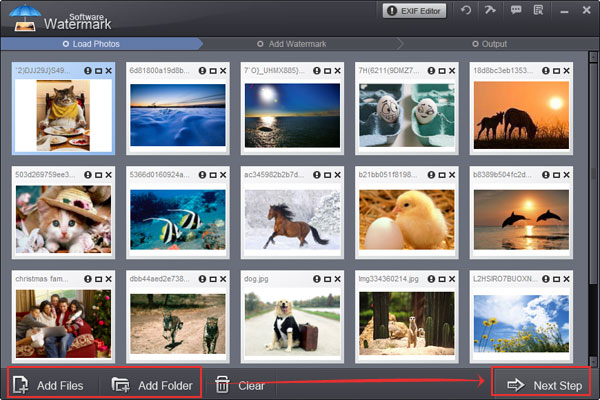 Note: Besides, you are also allowed to add text to picture or add logo to picture.
Step 2 – Add Picture to GIF
Press "Add Picture "button and you will see the following image. Hit "Browse Image Watermark" button, you'll have lots of choices. We provide you 150 + free watermark materials. And you are able to load watermarks if you like.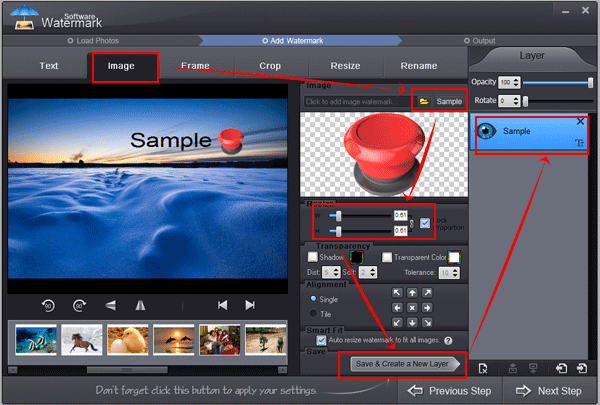 Note: Picture Watermark Software supports you to add more than one watermark on the same picture and control the opacity of your image watermark such as the second image watermark – a colorful umbrella. I change its opacity to 39.
In addition, don't forget to use other functions, such as watermarking pictures in batch mode or resizing photos in batch, etc.
Step 3 – Start to Watermark GIF
If you have finished the first two steps, I want to congratulate you that you almost solve your problem. Now what you need to do is to select destination folder and output format. Choose "Keep Original Format "item and click the big blue "Run" button. You'll be amazed at its perfect performance.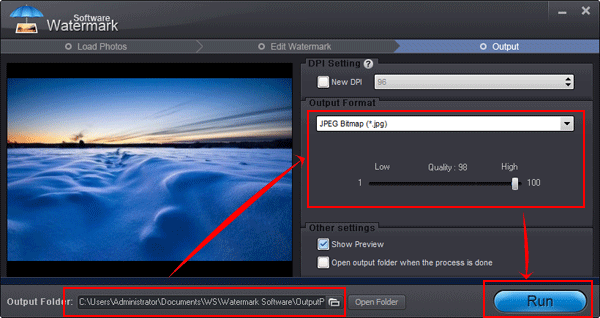 Note: Change original picture format is available. You have many choices such as JPG, BMP, PNG, TGA, etc.
Sample of Output GIF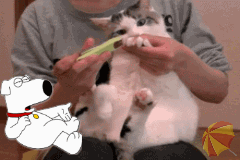 Still have questions on adding picture to GIF animation? Please feel free to Contact Us
You Want to Know More about Picture Watermark Software
We are very happy to help you solve your problem here. Picture Watermark Software is considered as an alternative to Photoshop by our users. It has various functions but is easy to use both for a beginner and an expert. If you still have some questions, just contact us! And if you like this software, we recommend you with one useful video watermark software, which is designed for watermarking videos. You can download a free one here.Thanks for reading!
Related Software
Watermark Software (photo edition) : This watermark tool provides professional image protecting solution for your online photos. The exclusive image processing technology lets you able to watermarking 500 photos within 1 minute.
Related Source
How could you put logo on pictures - to protect your copyright
Add picture to GIF - with easy-to-use picture watermark software
Add text to picture - to watermarking your pictures
How to add signature to picture - actually there are mainly two types of adding signature...
Watermark picture - with image, text, logo and signature
Add text to GIF - in an easier way
Related External Source
Graphics Interchange Format is a bitmap image format that was introduced by CompuServe in 1987...
Special Offer: Watermark Software
Help you add text watermark, image watermark, logo and signature to photos without unauthorized using. The batch mode allow you watermark 500 photos in a minute.