It's a popular trend to use watermark to copyright photos, pictures or images because nowadays your image works can be easily copied and used by others if you do not take action to protect them. Text watermark is a kind of watermark frequently applied by photographers to protect image copyright. Putting text/words (like date, author name, copyright info, copyright symbol, etc) on photos is a pretty effective way to declare the ownership of these photos.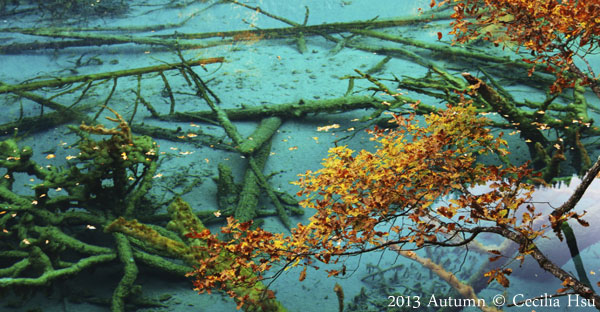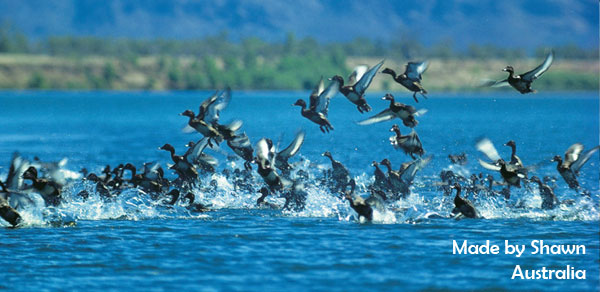 With watermark software you can design text watermark at your will, and make your photo talk, especially tell all people that the photos only belong to you. Come on, let's do it right now.
Use Text Watermark to Copyright Your Photo
There are a great many pictures uploaded and shared on various sharing websites worldwide. Thousands of visitors always have the chance to download your photos freely, and some of them may use your photos for other purpose without giving your credit. Have you ever thought of protecting your photos from unauthorized using and letting others know that original author of this awesome image work?
If you do care your photos, you need protect them with text watermark before upload. In addition, adding text to your photo can also make it represent more than itself, such as your feelings when shooting, your explanation, etc. The whole process can be easy and quick if you use a professional watermarking tool, such as Watermark Software developed by AoaoPhoto Digital Studio.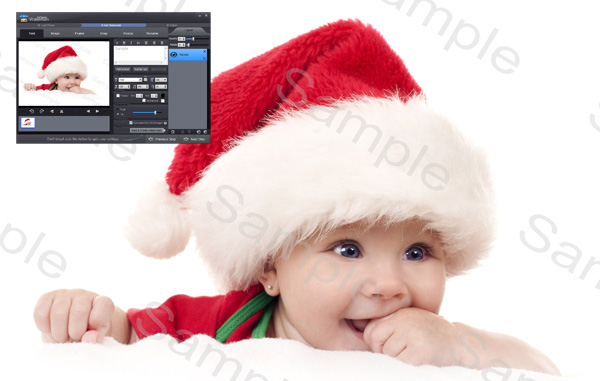 With Watermark Software, you can design personalized text watermark at your will, and add text watermark to make your photo talk with creative words. What's more, it tells every viewer these photos only belong to you. Come on, if you want to brand your photos, let's learn how to do it right now with it.

How to Create Text Watermark and Add It to Your Photo
Step 1 - Load Photos to Program
Download and run Watermark Software. On the main interface, click "Add Files" to add photos to program, and then click "Next Step" button to go to Step 2.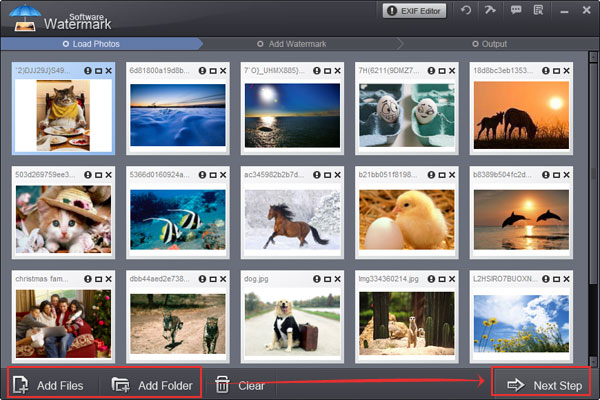 Step 2 - Add Text Watermark
After you click "Next Step", you will come to editing interface. Here we will take text watermark as an example.
① Input text in blank box at the upper right of interface.
② Then you can modify more about font size, character style, color, etc by clicking "Text Setting".
③ Adjust value of "Opacity" and "Rotate". Adjust "Alignment" - position of watermark over the photo. You can also drag text watermark in preview window to change its position. Specify "Single/Title". Click "Save & Create a New Layer" to apply what you made and you can go to step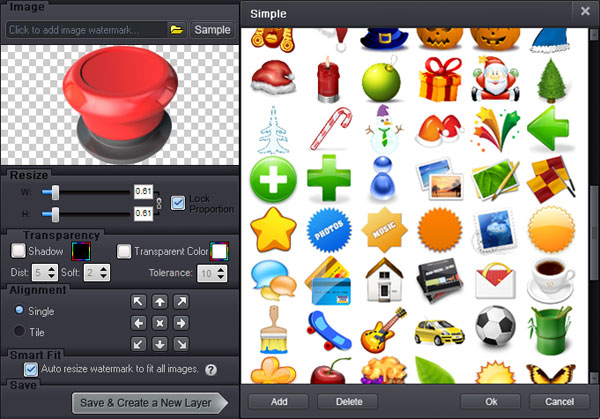 Step 3 - Batch Watermark Your Images
Hit "Next Step" button, you will come to export interface.
Specify output folder and output format.
Click "Run" to start processing watermark with fast speed. Converting 100 photos just need 1 minute.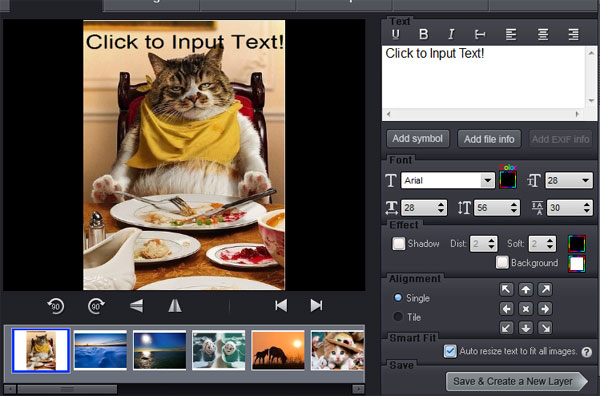 This is the tutorial of how to add image watermark to picture. Click Image Watermark to learn how to add image watermark on picture.
Still have trouble on text watermark? Please Contact Us >>
Related Software
Watermark Software (photo edition) : This watermark tool provides professional image protecting solution for your online photos. The exclusive image processing technology lets you able to watermarking 500 photos within 1 minute.
Related Source
How to put text on photo - prevent your photo from unauthorized republish the effective way
Add text to picture - to watermarking your pictures
How to add text to GIF - in an easier way
How to add signature to picture - actually there are mainly two types of adding signature to picture thats text watermark and...
How could you put logo on pictures at once
Related External Source
Watermark on Wikipedia
Special Offer: Watermark Software
Help you add text watermark, image watermark, logo and signature to photos without unauthorized using. The batch mode allow you watermark 500 photos in a minute.