How do you add text to GIF? There are so many articles that tells you how to create animated GIFs on the Internet. However, it's hard to find out one focusing on how to add text to GIF. And this time I'll help you to solve this issue that bothers you for such a long time, and recommend you very easy-to-use photo watermark software – Photo Watermark Software.

Download Editors's Rating

The newly-designed photo watermark tool, add text/image to GIF (even animated GIF) with a few clicks.
Learn More >
Step 3 – Start to Watermark GIF
Just follow the step-by-step instructions below. After a while, you'll be capable of adding thoughts to your animated GIFs.
Step 1 – Add a GIF Image
First of all you need to download this add text to GIF software just with one click. Install it on your computer and open it. You'll see a user friendly interface at once.
Then hit "Add Files" button. See this image below to learn more. After adding a GIF image, you can now click "Next "button to the step 2.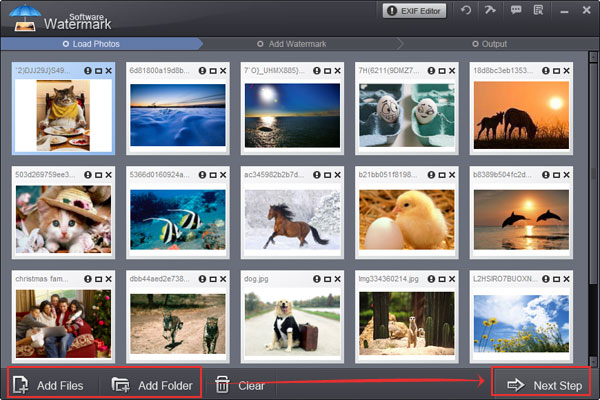 Note: When you add a picture, you can actually know its detailed information like image size or image type. In addition, Photo Watermark Software supports to add text to a group of pictures at one time. But this time I just take one GIF image for example. You can have a try later.
Step 2 – Add Text to GIF
Press "Add Text "button and then click "Text Setting" button. You need to type text in the blank and then select current font, change font size as well as set font color. Moreover, you are also able to shadow the text or add background color to make your text more remarkable. If all have been finished, click "Apply "button.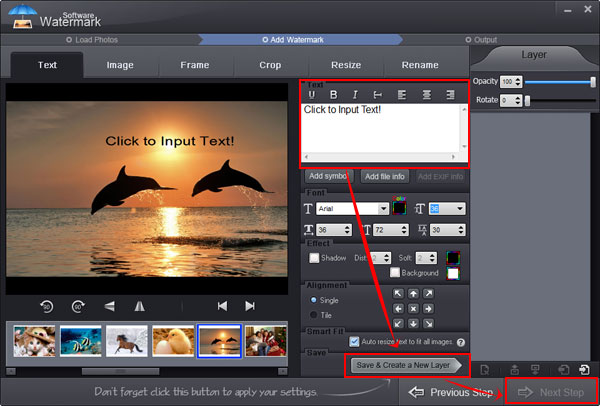 Note: Photo Watermark Software not only supports you to control the opacity of your text but also allow you to add more than one text layer. In other words, you can add different text watermarks to one picture and place them at different positions.
Step 3 – Start to Watermark GIF
If you have finished the first two steps, I want to congratulate you that you almost solve your issue. Now what you need to do is to select destination folder and output format. Choose "Keep Original Format "item and click the big blue "Run" button. You'll be amazed at its perfect performance.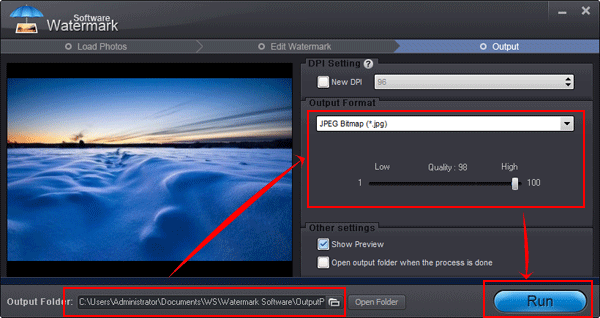 Note: Certainly if you want to change your original picture format, you could have many choices such as JPG, BMP, PNG, etc.
Sample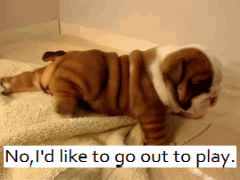 Still have questions on adding text to GIF animation? Please feel free to Contact Us
Related Software
Watermark Software (photo edition) : This watermark tool provides professional image protecting solution for your online photos. The exclusive image processing technology lets you able to watermarking 500 photos within 1 minute.
Related Source
Add text to picture - to watermarking your pictures
Add text watermark for your photo
Add text to picture - to brand your work
Watermark graphics - is small image watermark, can be personal signature, company brand, group logo, date, name, etc.
Batch watermark photos - to save your time
Related External Source
Graphics Interchange Format is a bitmap image format that was introduced by CompuServe in 1987...
Special Offer: Watermark Software
Help you add text watermark, image watermark, logo and signature to photos without unauthorized using. The batch mode allow you watermark 500 photos in a minute.