Why Copyright Images?
There are a lot of shutterbugs and photographers out there who shoot for free, it's not because they aren't good enough to be getting paid for their work. They did it for the thrilling feeling of seeing their name in print or on fans page. It's very common that people like to post different kinds of pictures on social media such as Twitter or Instagram. While this can be good, it could be seriously detrimental to the photographers or the owners without photo credit to the owner. In other words, if you are the owner of the posted picture, you need to protect your creative project. Learning about how to give photo credit is very important. First of all, you should choose the professional watermark software, and then let me lead you how to credit a photo.
How to Credit Photos within 3 Easy Steps
Step 1. Launch & Add File
Simple and powerful editing tool let you protect and copyright your photos offline by crediting photos. Click here to Download watermark software. First, install it on your computer and launch it. Then you need to import your photos. Click "ADD IMAGES" button.
Tips: Offline watermark is much safer than online watermark, it could protect your privacy disclosure. Meanwhile, you're allowed batch operations and add pictures in different formats to Watermark Software and you could add a fascinating frame for your charming creativity. If you want to open a file, click "ADD FOLDER" to continue batch operation.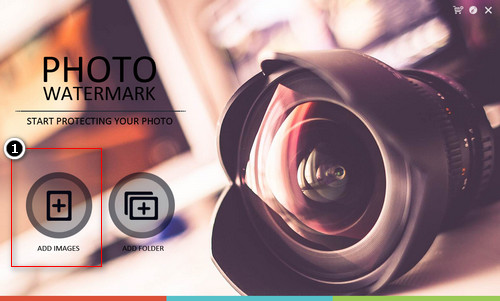 Launch and add files
Step 2. Credit Images
Click "Text" button and input whatever you want on the typing board. You can also swift the angle and size of the text.
Tips: In this step, you could rotate pictures and choose your favorite font, color and size of the text. You can also select charming effect of the words. Meanwhile, on the lower right corner, you could select and add symbol for your company photos. It's not enough yet. This software also provides you with all the necessary tools to create and apply elegant. It even allows using your own handwriting signature.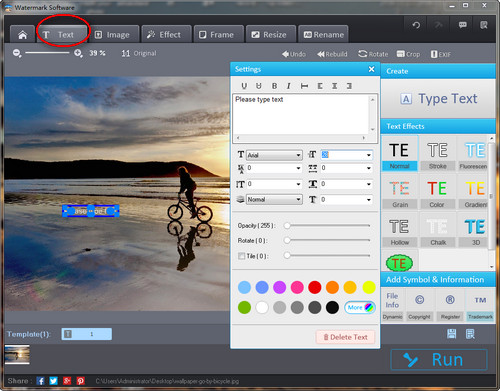 Credit Images
Step 3. Credit Complete
Click "Run" button, name your photo and choose output folder. Now you can safely share it with friends online.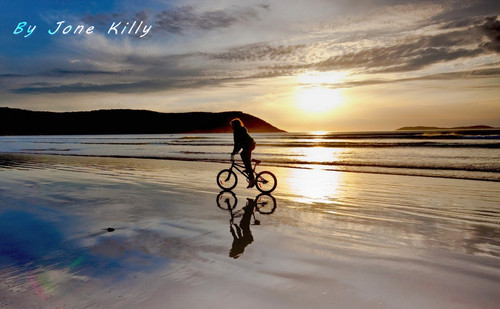 Complete editing
Solution Two: Add Handwriting Signature
Through the above steps, you could already know how to write photo credits. But it provides more astounding function that it allows you to upload your own handwriting signature. First of all, click the "IMAGE" button on the upper left panel to upload your handwriting picture.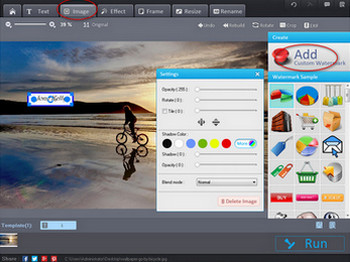 Add image signature
Step1. Add photo (or add all of the photos in a folder.)
Step2. Choose among watermark choices to add image watermark.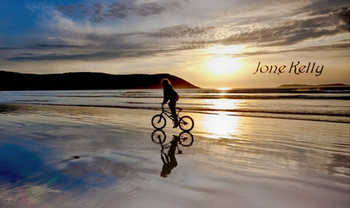 Complete image signature
Step3. Click "Run" button and wait for the process will be done.
Now, please download the watermark software to complete your jobs.
More Special Features on the Photo Watermark Software
Text watermark with rich effects
Image watermark (150 watermarks, QR code supported)
Image editing with 500+ effects
Support invisible watermark - EXIF information
Batch process + Smart fit size
Photo frame, crop, batch rename, resize
More Than Watermarking
Watermark software is a fully customized tool that provides you different functions but not only the watermark signature.
Watermark Software designed both import and export modules to be quick and responsive under high load. Visual watermark allows you to resize your photos and rename files , change the pixel and percentages, ptimize the quality automatically, transform picture format, add text to GIF, scrub images to remove EXIF Medtadata.
Moreover, Watermark Software is the desktop software and thus imports your images really quickly. It loads pictures directly from your hard disc, not over internet, which could protect your computer privacy indeed, also copyright your photots.
At last, Watermark software is the photo filter which is applied stunning filters to your photos. It comes with 30+ effects combinations. You can apply effects to both logos and image.