Download Editors's Rating

The newly-designed watermark software, protect and retouch your photo & video all with a few clicks.
Learn More >
For photographers, EXIF is a term, usually heard of and dealt with. EXIF, a.k.a. Exchangeable Image File Format, is a kind of metadata, containing photo shooting information, such as GPS, time and camera info. JPGS taken by cameras, if you haven't not scrubbed images before, all will carry the metadata. And sharing these photos to publicity means sharing our privacy, which will get us in severe troubles sometimes. As the metadata are stored invisibly, most of photo sharers don't even realize that they are sharing their privacy along with their JPGS.
How to Batch Erase EXIF In The Photos Straight From Cameras?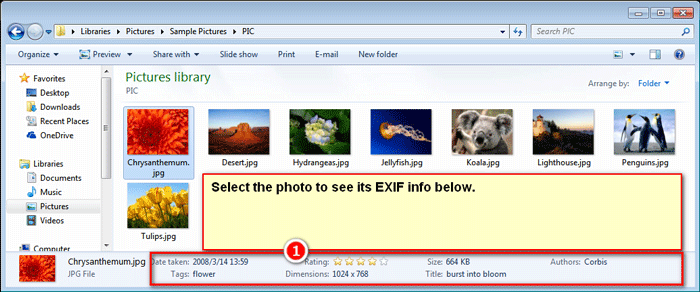 Check photo EXIF tag /EXIF info in Windows
There are times we want to clean pictures and remove metadata. To remove EXIF data from photos, we simply need some help from some EXIF tag remover. Here we suggest you an EXIF eraser - Watermark Software. Before any moving on, make sure you have installed and launched the watermark creator. Then just follow the steps:
First, load these photos into the batch EXIF editor.
Second, click "EXIF" on the top of interface.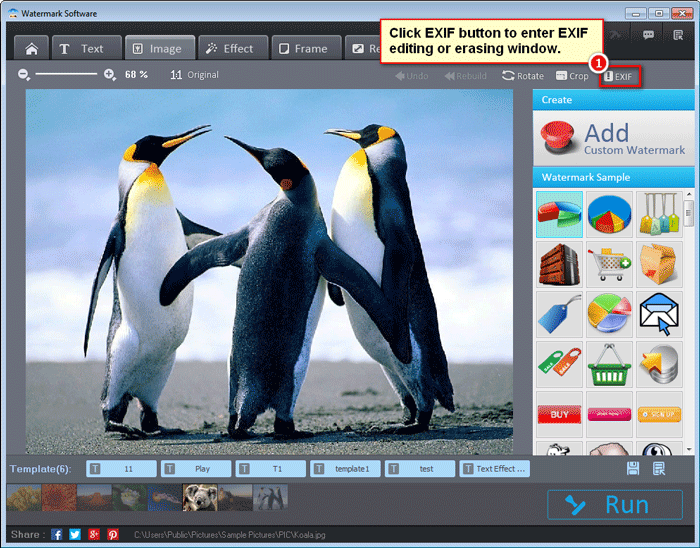 Modify hidden info in the EXIF eraser
Third, click any EXIF item you want to remove. Then select "Click to input" and keystroke "Backspace". Then check "Batch Mode" (unchecking it only leads to erase EXIF in the current photo demonstrated) and press "Ok".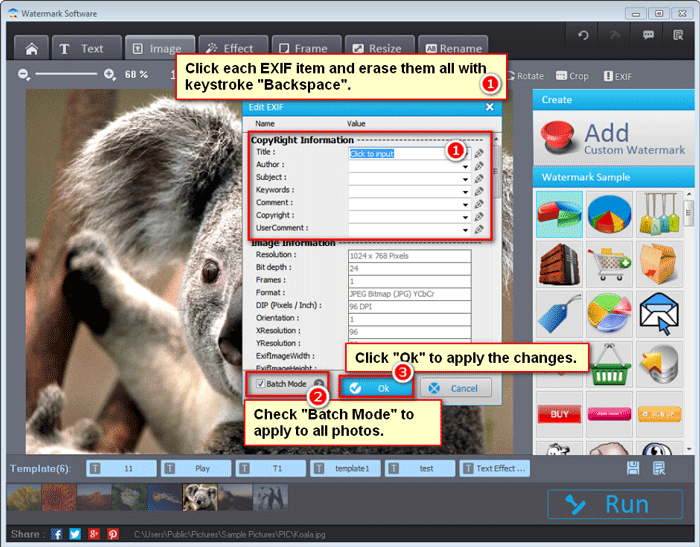 Remove metadata in Watermark Software
Four, click "Run" on the bottom of the interface. In the new window, select JPG as output format and "Run" to remove exif data from photos. You can check the outcome of metadata remover in the output folder.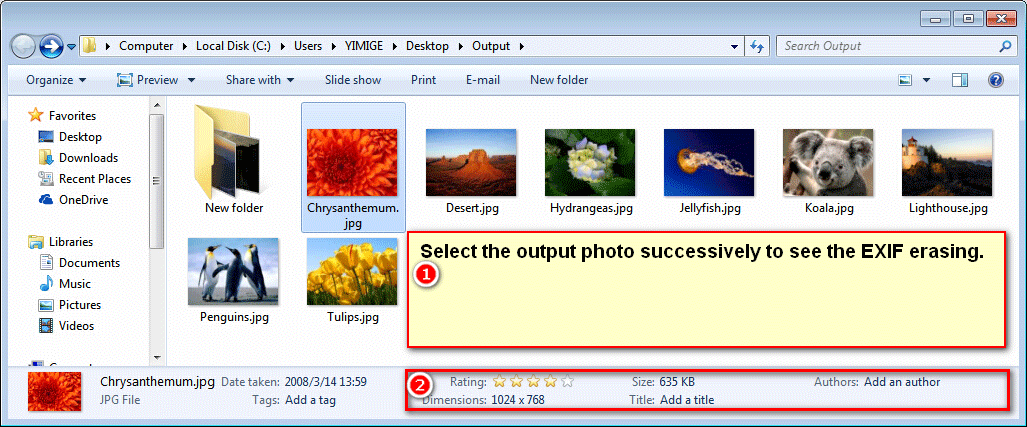 Check removing exif data from photos
Batch Remove EXIF Metadata by Replacing with Brand New EXIF Signature
Also, you can input new EXIF signature information to cover the old EXIF. Simply input your new EXIF information accordingly to cover default EXIF information in these blankets.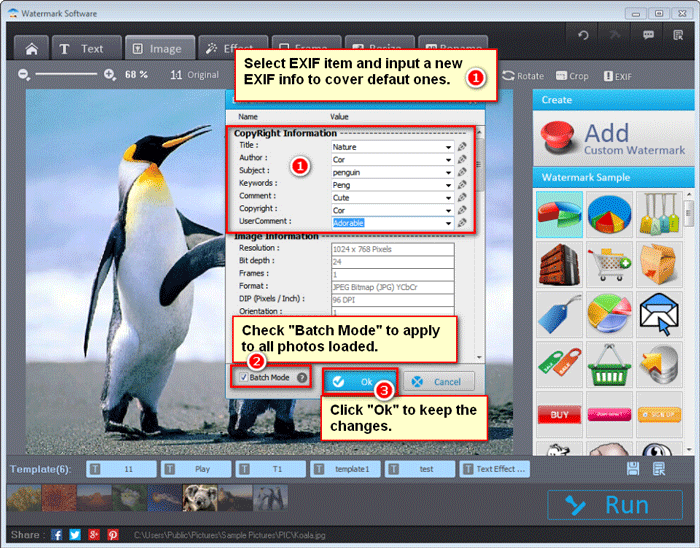 Replace new EXIF info with metadata remover.
Submit Your Question to Us, Get an Answer within 24 hours.
Customer Remarks
User - Bob Gavin:
Photo Watermark Software really does what it says. It perfectly erases EXIF as what I expected before. I bought it earlier and do enjoy its free upgrades. I'm totally into its efficiency.
User - Dale Baker:
This batch watermark tool keeps the EXIF feature and makes it easy for me to remove EXIF metadata as well as add EXIF metadata to my paintings.
User - William Andrews:
This EXIF tag remover only costs me $24.9. But it brings me much more than I ever could think of. Other than removing EXIF data windows, it supports me to fast watermark photos in batches, resize photos and rename photos. Really worthy of every penny.