Today piracy of photography, in particular, is rampant. Even for the rule-of-thumb photographers, they still feel helpless to struggle against the piracy problem as well as protect priceless copyrighted photography works. Furthermore along with the concept of sharing gaining ground, ordinary citizens have no clear picture of the boundary between the shared images and the copyrighted photography works.
Discouraged by the unmoral phenomenon, some photographers have to put one or more copyright symbols or logos on their photos to announce the ownership. Like a photo added with the symbol of "Copyrighted", which is an effective warning to those who attempt to usurp their works in no good purposes. At the same time watermark also reminds others that they should give the owner advance notice of their requests even they use the photos for education or charity purpose, and they must get permission.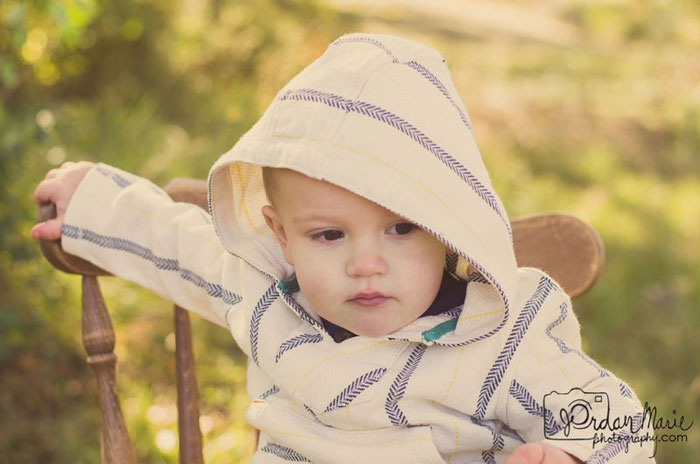 Without compromising the artistic merit, nothing is more effective than inserting a logo of your brand, company, magazine, community or personal signature over your initial photos to protect photograph online.
Part 1. Let Watermark Software Helps You Guard Your Creations
Part 2. Why to Choose Watermark Software
Part 3. How to Watermark Photos Online
Let Watermark Software Helps You Guard Your Creations
You want to share your thoughts, your feelings, even your stories with us through your photographs. To protect or advertise your works, as an online watermark tool with years of experience, Watermark Software is delighted to impress upon everyone seeing or saw the photos the reality that you're the creator and the story of the photos comes from you.
Why to Choose Watermark Software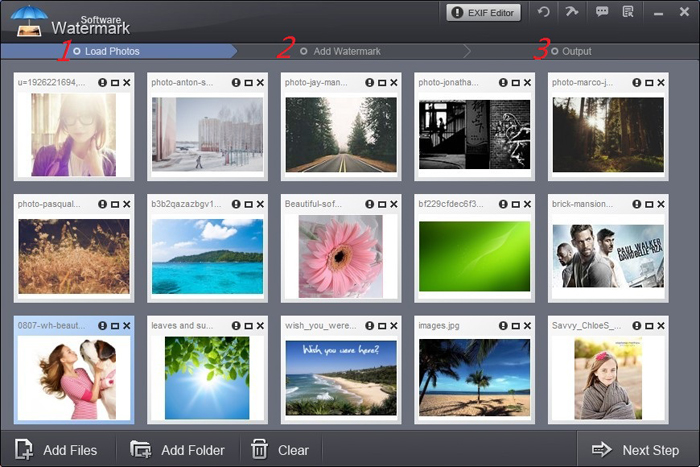 1. The easiest watermarking process – 3 steps.
2. Batch watermarking mode – watermark 500 photos within 1 minute.
3. Various watermark types - hundreds of embedded images, unique copyright symbol and any text. Also, this software can identify photo's EXIF information and put it into photos as watermark automatically.
4. Photo/watermark editing – batch resize, batch rename, batch crop, and add special effects.
5. All mainstream image formats supported - JPG, GIF, BMP, PNG, TGA, TIF, ICO, PCX, etc.
6. A quite clear and friendly interface in black background color.
How to Watermark Photos Online with Watermark Software
Based on the 3-step watermarking mode (Load Photos – Add Watermark - Output), we have a video tutorial about how to add a logo as watermark over an image online for you.
Out of respect for the authors' creativity and artistic talent, anyone of us should ask for a permission before using the copyrighted photos no matter what kind of intention we're of.
Download the online watermark generator for FREE!
If you have any questions about how to watermark photos online, please Email US>>
Related Software
Watermark Software (photo edition) : This watermark tool provides professional image protecting solution for your online photos. The exclusive image processing technology lets you able to watermarking 500 photos within 1 minute.
Related Source
How to put text on photo - prevent your photo from unauthorized republish the effective way is put text on photo
Text watermark - for your photo
Add text to picture - to watermarking your pictures
Add text to GIF - in an easier way
How to add text to picture as a signature watermark
Limited-time Offer - Save $15 Now
Special Offer: Watermark Software
Help you add text watermark, image watermark, logo and signature to photos without unauthorized using. The batch mode allow you watermark 500 photos in a minute.