Dates back to twenty century when Kodak led the mainstream, photographers have to keep their photos in a thick album and share them with others in person. Luckily, in the digital world, we just need to know how to share photos online. Uploading and save, our photos will be displayed all over the world within minutes. Also, email these free photo sharing links to your friends. Or go to a Nikon or Canon community and make some post of the links, you can get substantial comments in a short time.
Though photo sharing websites are quite a few, not many people know their names or the best way to share photos. Below contents are here to provide helps and collect the best free image hosting websites.
1. Google Image Hosting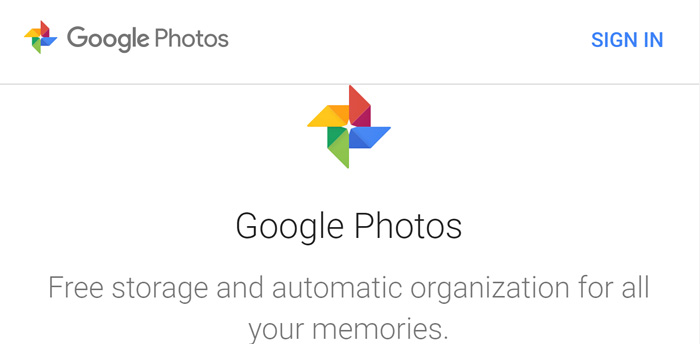 Google Photos - the best free photo sharing application
Google Photos is one of best free image hosting websites. To use this photo sharing portal, you need to have a Google account. The registration is free and simple. But you need to fill the reg form correctly as it requires you to. Good points are: Firstly, Google gets the best photo storage engine, so there won't be any problem in loading images and surely the speed of Google is incomparable. Secondly, Google Photos has its photo sharing apps on Google Play and App Store. Once uploading your nature photos or any other kinds of photos there, you are entitled to browse and simply edit them anywhere. The disappointment of it is that anyone gets the photo share links can steal your photos with no hard work, if you leave no photo watermark on them.
2. Free Photo Sharing Flickr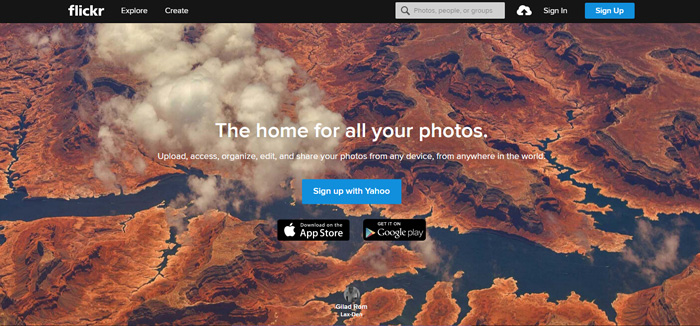 Yahoo Flickr among the best photo sharing sites
Flickr is the second best photo sharing website, which enjoys 87 million users all over the universe, mainly experienced photographers. To use this public photo sharing site freely, you need to be an user of Yahoo. That means, registration is necessary. Highlight features of Flickr include: it supports fast finding and managing your photos. The library engine also allows you to conveniently review other fancy photos from other Flickr owners and lets you compete with them. And it also has smartphone apps on AppStore and Google play, so it can be handy for mobile using. Shortcoming from our experiences is that sometimes it stalls when loading the page. And be alert that free Flickr account needs to be active in consecutive 90 days, or it will be erased forever. Also note that Flickr doesn't give a true sharing picture link, instead it sends you the URL of the page, which prevents us from sharing pics directly in any photo forum. Like a coin has two sides, this limitation stops some illegal copies on the bright side.
3. Snapfish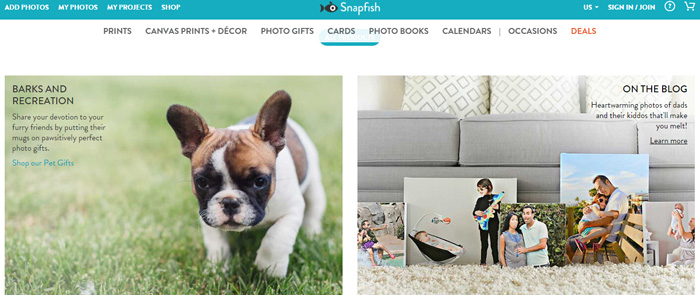 Best free image hosting Snapfish
Snapfish, like Google Photos and Flickr, enables you to upload any digital photography easily. Similarly, it requires registration. Differing from the two free photo sharing ways, it stands out for its various options for card-making, calendar-creating. In the end, you can even pay to get the printed cards emailed to you. Bad reputation from some user is that the offline printed service is unreliable and even bad. Anyway, it is a truly free solution to make happy photo collection, especially for family photos.
4. Imgur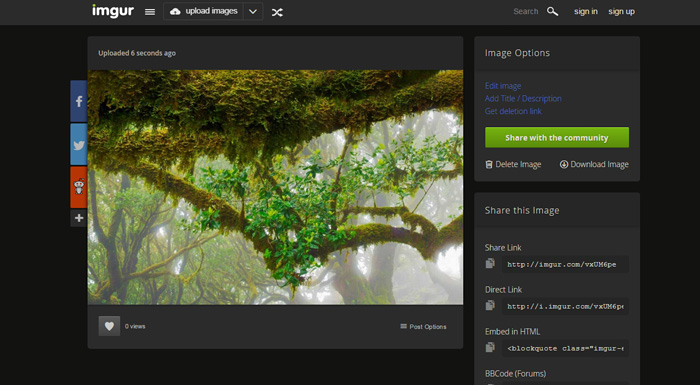 Imgur picture sharing platform
Imgur is a popular photo networking hub. If you hate to leak your personal information to register, then this will be perfect for you. Simply click "upload images" on the top left, browse your images, "Start Upload". Wait for the finish of picture sharing uploads, then you can edit the photo simply. In the last page, you can find the picture share link on the page, including Facebook social share button. Bad side of it probably is that it doesn't allow image watermark and there is no copyright protection.
Above four are the best way to share photos. Learning from their verdicts, we see that nearly all best photo sharing sites support little photo copy protection. Only Flickr forbids illegal photo copies directly, but it can't stop any screenshots. No one wants to see his image used by others without his permission. In order to prevent copyright infringements, you only need to apply watermark to photos and add strong photo protection.
How to Copyright Photos?
Watermark Software is the ideal watermark creator for batch watermarking photos. Merely download its installer by clicking the image below:

Download Editors's Rating

The newly-designed watermark software, fastest protect and beautify your photos in batch mode.
Learn More >
Follow the steps to add watermark:
1.Load photos into it.
2.Add watermark with text watermark or with image watermark.
3.Run.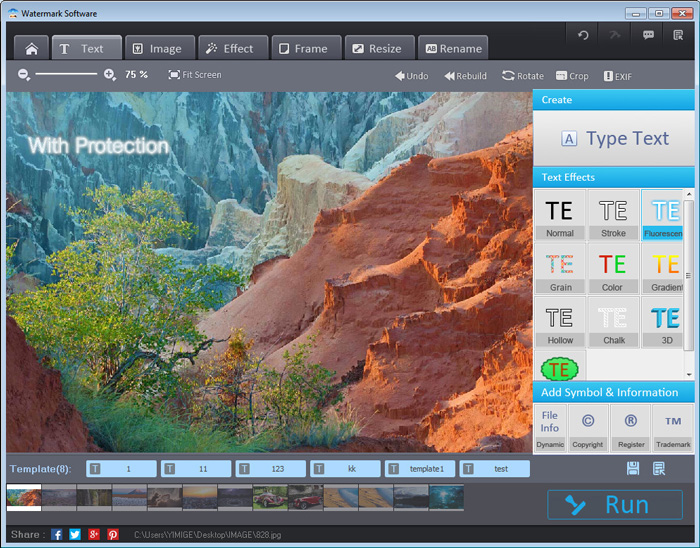 Watermark Software adds watermark protection
After this fast processing, your photos will be glued with your identical signature. And it leaves no option to those annoying online photo stealer. Uploading these protected photos to photo upload sites, you will be no worry, as you have the safest photos.

Download Editors's Rating

The newly-designed watermark software, batch protect and retouch your photo sharing images all in a few steps.
Learn More >
Submit Your Question to Us, Get an Answer within 24 hours.