`
Like to share your travel photo online? It's an excellent choice to show your life to the ones you love but don't live together, and also a good way to show off your talents to the world. But wait. You run the risk of losing your photos' copyright. You have spent much time and efforts into your work, but someday find that your photos are placed on others' blogs or sites without your permission and authorization. What a horrible thing! Thus, to prevent such things from happening, it's necessary to turn to Watermark Creator.
Watermark creator is a specialized software tool for adding text, image, signature or logo to your photo to protect the photos' copyright. It will perfectly protect your intellectual property and avoid unauthorized use by others. Nowadays, use a related tool to make your photo safety is very important. It can not only help others know who the beautiful photos belong to, but also enhance the photos proving that you flexibly use the watermark creator.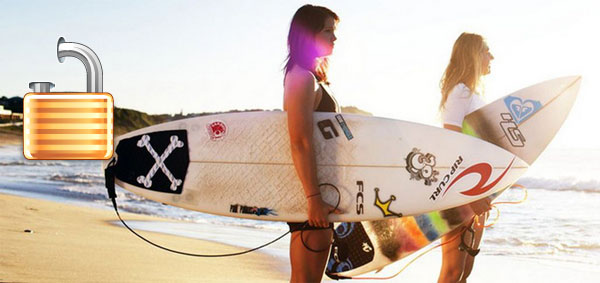 As mentioned above, a watermark could be an image, text or logo which appears on some documents for protecting copyright, the watermark can be designed by users themselves with a watermark tool.
When you create watermark to photo, it tells the consumer who manufactured the photo, assuring a certain quality. Usually a manufacturer's watermark is a stylized logo, although in some cases the watermark may include general information about the photo such as recycled content and name of the photo. Sometimes, fine art photos or papers may use a watermark to create a unique pattern which covers the entire sheet of photo or paper.
Watermark Software is a versatile and easy-to-use watermark creator. It can create text watermark and image watermark to your photos or digital images. The watermarks can't be removed. It supports almost all image file formats as input formats. And what's more, batch watermarking is also available. It provides 150+ watermark materials. Moreover, you're also able to design your own watermarks or upload watermarks to the program. With fast speed, good quality, friendly and easy-to-use interface, this program could be the most correct choice. Below is a tutorial of creating watermarks:
Before we start, please download the watermark creator by clicking the image below:

Step 1
Launch, choose the pictures which you want to adding watermark to your photos and click "Next Step" to edit window. Then, click "Image" item to editing page.
Tip: It also enables you to directly drag the pictures to the software. And adding a whole image folder is also allowed.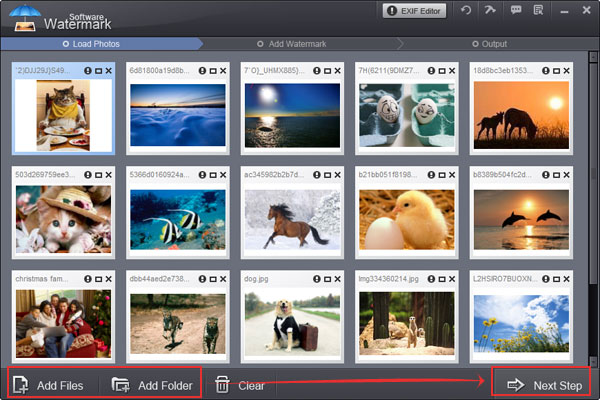 Step 2, Add files.
Select existing watermarking image from Sample. Click "OK". Or you can just load your own watermarks from hard disk.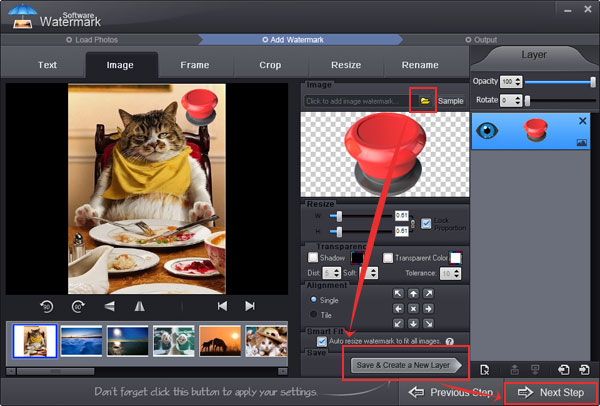 Step 3, Edit.
Watermark software's simple interface will tell you how to set here to adjust aspect ratio of image watermark(Default: W=1, H=1), selected lock box to binding width and height for your photo. You can adjust Opacity for your need (0-100) and adjust rotate for your need (0-360). You can choose "General" or "Tile" to place you text watermark on images, general is to place one text on images, tile is to fill full text on images. (Tile is a strong protect copyright mode)Alignment setting to control text's azimuth on images.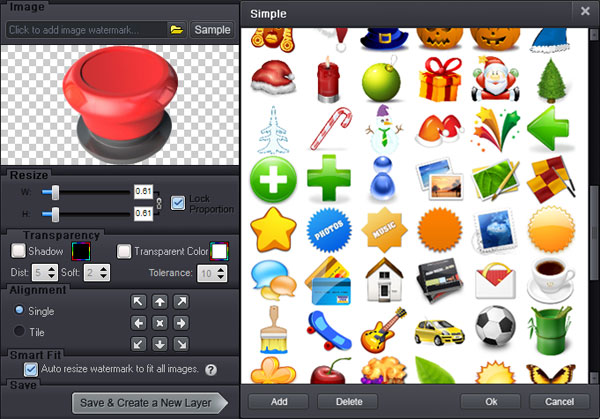 Step 4.
After all the settings are done, hit the "Next Step" button. We come to the last step. Click "Run". And soon later, the whole process will be OK.
Watermark your photos is very easy, why not protect your photo copyright with watermark software right now?
Buy Watermark Software today will get the discount price $24.90, you can save $5. Have a free trial now!!!
Related Software
Watermark Software (photo edition) : The top one watermark software provide professional image protection solutions for your online photos. 1 Minute watermark 500 photos, support all image formats and animated GIF.
Related Source
Create Watermark - to Your Photo with Watermark Software
What is Watermark Software - a simple program for watermark protection
Watermarking Software - how to choose and use proper watermarking software to protect your photo copyright easily and fast
Photo Watermark Software - Protect Your Pictures with Various Effective Watermarks
Best Free Watermark Software - of 2014
Create a GIF - from Any Video Easily
Related External Source
Digital watermarking - is a kind of marker covertly embedded in a noise-tolerant signal such as audio or image data.
Special Offer: Watermark Software
Help you add text watermark, image watermark, logo and signature to photos without unauthorized using. The batch mode allow you watermark 500 photos in a minute.