Usually, we use watermark to protect copyright of your photos, pictures or images. You can add image to your photo, or choose a logo, and maybe just write something on the picture. Text watermark is a special mark which enables you to write words on your picture to protect your copyright. Now, you just need right software, and Watermark Software is such a tool.
With watermark software you can design text watermark at your will, and make your photo talk, especially tell all people that the photos only belong to you. Come on, let's do it right now.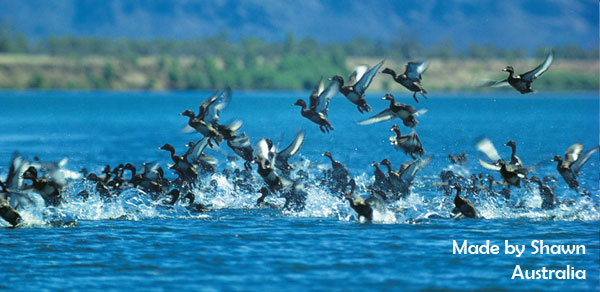 Use Text Watermark to Protect Your Photos' Copyright
Every day there are a lot of pictures on the internet spread all over the world. Thousands of strangers are using your photos freely, and maybe some of them use your photos for illegal use. have you ever thought of protecting your photos' copyright and letting strangers know that the photos only belong to you? OK, add add text watermark to your photo, your photos will tell them. Protecting your photos' copyright is very important, do it right now.
Text Watermark - Make Your Photo Talk
Apart from protecting your photos' copyright, this action can also make your photo talking like human. Your photo can tell all the people your thought, or what it means. The text watermark will deliver some information everywhere in the world. What's more, this watermarking process is very easy. Have a try now!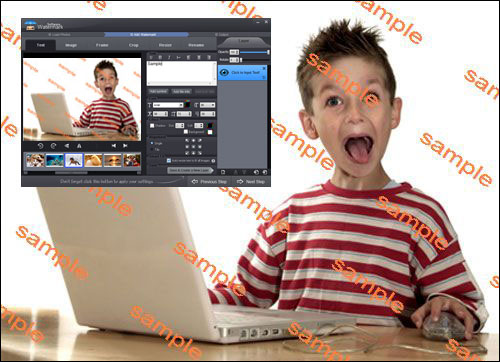 As we know, Watermark Software is a right tool, so free download it now:

Step 1, Start.
Launch the program, choose some photos which you want to watermark=, and then click "Next" to the editing window.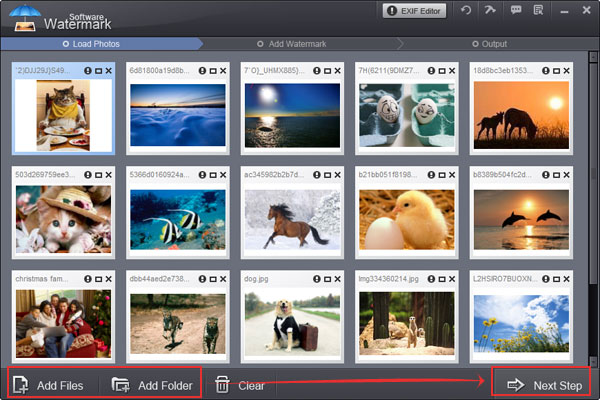 Step 2, Edit.
Watermark software's simple interface will tell you how to set here to adjust aspect ratio of text watermark. You can adjust opacity to meet your need (0-100) and adjust rotate as you like (0-360). You can choose "General" or "Tile" to place you text watermark on images, general is to place one text on images, tile is to fill full text on images. Tile is a strong protecting copyright mode (Alignment setting to control text's azimuth on ima.es)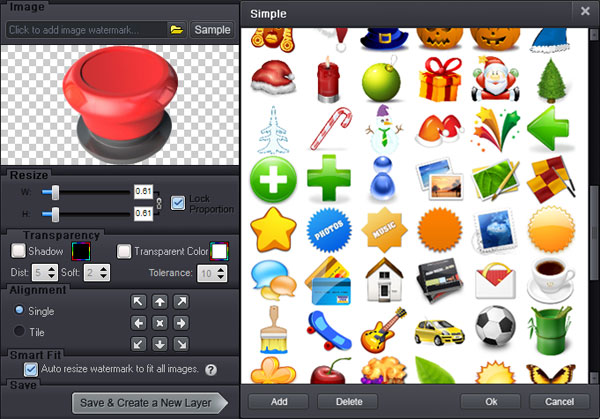 Step 3. Text Setting
Here, you can have some customized settings. Set width and height, adjust font to choose color, set background color, text shadow. Set underline, bold or italic and other settings. Click "OK" to the Next step.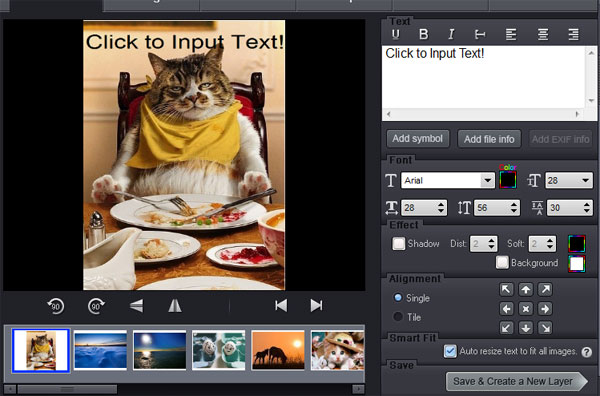 Step 4.Start the Watermarking Process
Click "Run" after you finish your editing. And the whole process will be OK soon.
This is the tutorial of how to add image watermark to picture. Click Image Watermark to learn how to add image watermark on picture.
Click Watermark Software to know More information about this tool. If you would like to have a try, please click the green button below:
Related Software
Watermark Software (photo edition) : The top one watermark software provide professional image protection solutions for your online photos. 1 Minute watermark 500 photos, support all image formats and animated GIF.
Related Source
How to put text on photo - prevent your photo from unauthorized republish the effective way
Add text to picture - to watermarking your pictures
How to add text to GIF - in an easier way
How to add signature to picture - actually there are mainly two types of adding signature to picture thats text watermark and...
How could you put logo on pictures at once
Related External Source
Watermark on Wikipedia
Special Offer: Watermark Software
Help you add text watermark, image watermark, logo and signature to photos without unauthorized using. The batch mode allow you watermark 500 photos in a minute.