How to Convert YouTube Video to Picture
Converting YouTube to image can be very useful sometimes. And we are about to introduce you with the simplest way to get these pictures from YouTube.
There are times when we have been totally impressed by some moving moments in YouTube. It will be precious if we can store these wonderful moments in pictures from YouTube. Besides, for a YouTube channel holder, 3 thumbnail images from YouTube can demonstrate much to your audience before they decide to play the video. Thus, thumbnail images are crucial to bring more audiences.
Luckily, we've found an effortless way to convert YouTube to image. Whether wanting a single image or serial images, you will complete it.
How to Fast Convert YouTube to Picture
Before starting, we need some preparations, saying, two tools to help us out. One is a YouTube downloader, the other is a video to picture converter. Then follow below guideline to make it.
Download YouTube Video:
1. Install & launch "Free HD Video Converter Factory", click "Download Video", copy YouTube video URL into [Add URL] blanket field and "Analyze".
2. After Analyze finished, "Download" button will be visible and clickable. Press "Open Folder" & "Download", you will find the YouTube video in the folder in the fastest speed. Usually, it takes several minutes to finish.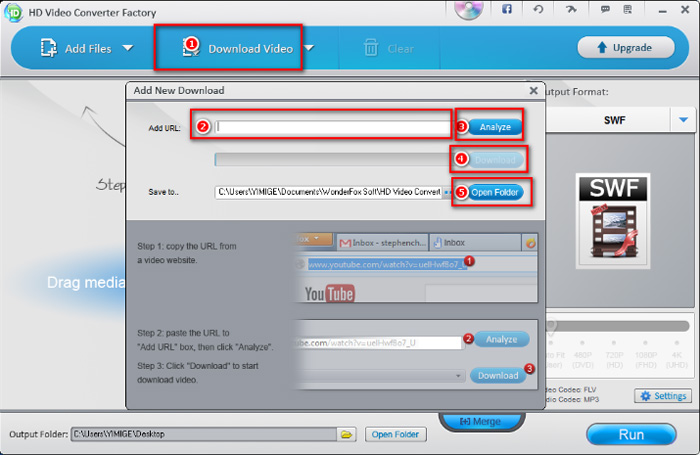 Convert YouTube to Picture:
After video is downloaded, you can convert YouTube to picture. Drag the downloaded video into the interface of "Video to Picture Converter" and adjust what you want to modify in the choices on the interface.
Then click "Convert" to run the process to output serial still pictures or animated gifs from YouTube video.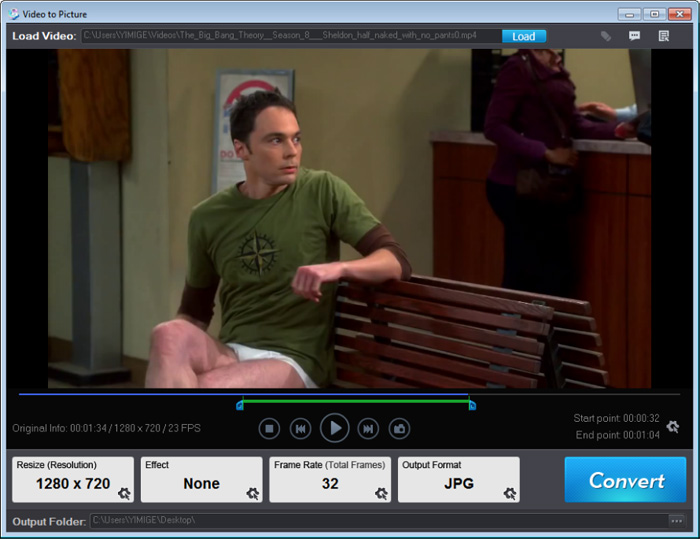 Fast Convert YouTube to A Single Picture:
If you like to capture single photo instead of serial pictures, then you can simply follow the two steps below to save the picture in YouTube fast - drag the "Start Point" to the scene where you want the screen shot, then use the camera button to save it.

Other Delicate Picture Output Settings
Video to Picture Converter also supports to set output picture delicately in the form.
1. Choosing The Part Of YouTube Video to Convert, select "Start Point" and "End Point".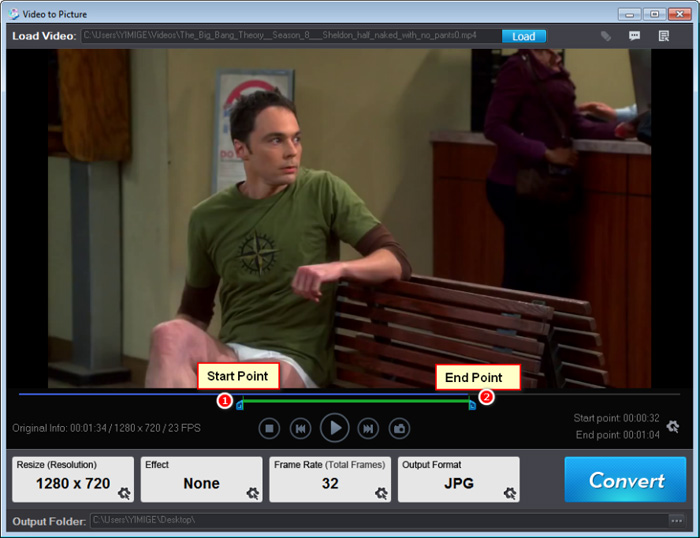 2. Resize video to photo in resolution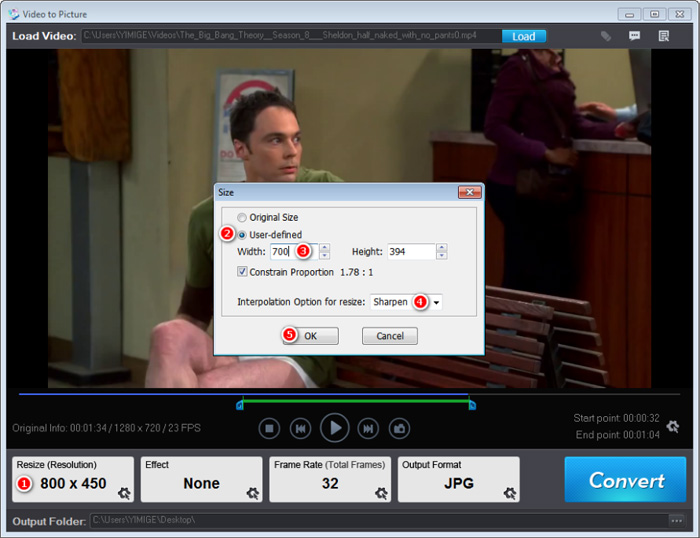 3. Rich output image formats JPG, BMP, GIF, TGA, TIF, PCX, PNG, ICO (including animated GIF).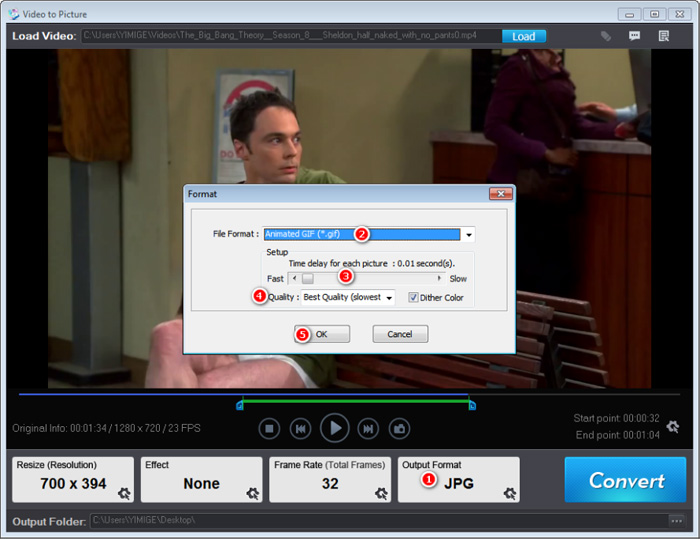 Video to Picture Converter is a powerful Video to Picture app. As you can see above, it allows you to output picture from YouTube simply. And its supported video formats includes AVI, MPEG, MP4, WMV, MKV, MOV, VOB, RMVB, and etc. All format video are supported.
No more gossip! Let's enjoy the picture of Sheldon it captured from YouTube.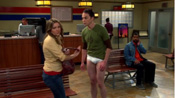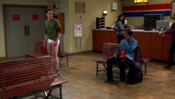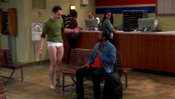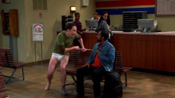 Isn't it convenient to convert YouTube to picture? Yep, as you wish!
Enjoy conversion of YouTube video to picture! Enjoy your life!
Related Software
1. Free HD Video Converter Factory is a free YouTube downloader as well as video format converter. It's free download & free to use. You can download it at this page: http://www.videoconverterfactory.com/free-hd-video-converter/
2. Video to Picture Converter is an easy to use converter. It's cost-effective to capture photo from video with no quality losing. Purchase license key to become the VIP user, enjoy free lifetime upgrades, first-class technical supports. If it's not registered, you can free use the software, but the output picture will carry the company photo watermark.
Previous: How to convert video to animated GIF
How to convert video to images