Download Editors's Rating

The newly-designed watermark software, batch protect and retouch your photo sharing images all in a few steps.
Learn More >
We are going to introduce you with the best 3 watermark online tools, which can provide an iron protection to your photos. Without watermark protection, you can never predict what will happen and how unprotected you are. Below is a real case that is enough to warn us.
A coverage from HUFFINGTONPOST posts an article titled "Christie Hoos, B.C. Mom, Outraged Daughter's Image Used For Prenatal Genetic Testing Ad", which tells about a mom who shares her daughter's photos online. Unexpectedly, these photos eventually become numerous and unaccountable advertisement banners of some parenting Down syndrome kits across Spanish streets and online, which makes the family hurt. So photos on the Internet aren't the least safe and there is little time left for us to protect photos online.
There are uncountable ways to copy digital photos out there. On the contrary, we don't have many solid methods to protect photos online. It's crucial to choose the best digital photo solution when we avoid being the victim of online photo copy. The toughest method is to watermark online photos. By adding watermark to all digital photos, our photos will carry our signature with them anytime anywhere. Only by this way can we get away from photo copyright infringement.
Below, we provide our readers with a comparison of best 3 online watermark tools this year. We study deep into every aspect of these online watermark software in order to take you to enjoy safe photo sharing.
1. watermark.ws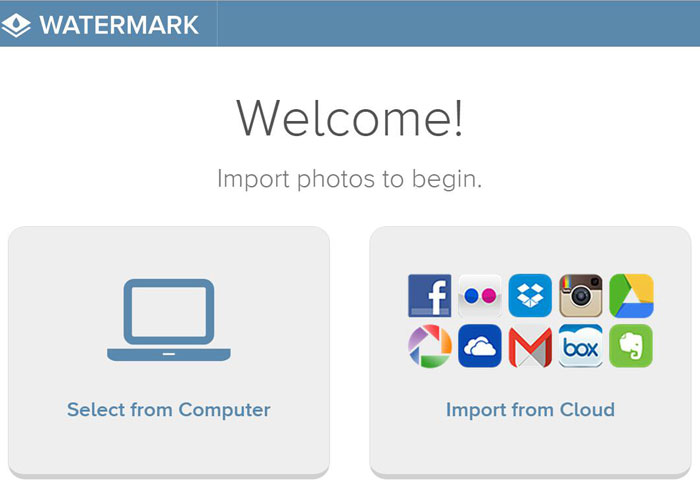 PROS: An online photo watermark application from watermark.ws. To use this watermark online tool, you need to have a free account first. Its shining features support photo watermark from local hard drive and Internet. If you have a need to batch add Text, add Logo, add Text Template, Crop, Rotate, Exposure, Resize, Compress, Flip, then this tool is enough. Running is smoothly if you have a good network.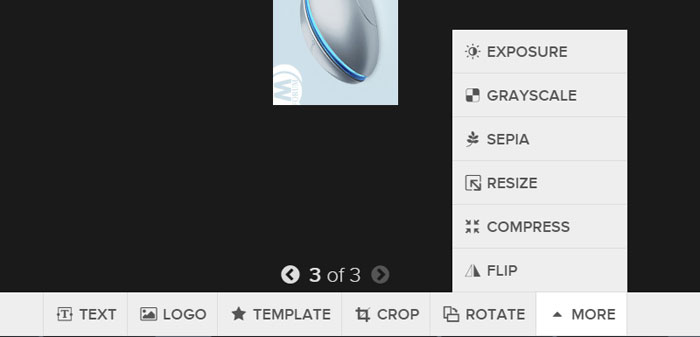 CONS: However, I'm gonna say that this watermark online tool isn't a perfect one in many facets. Speaking of its watermark mode, you can't edit or select watermarks. For its [COMPRESS], I don't find it useful, as it only makes the picture ugly and blurred.
2. PicMarkr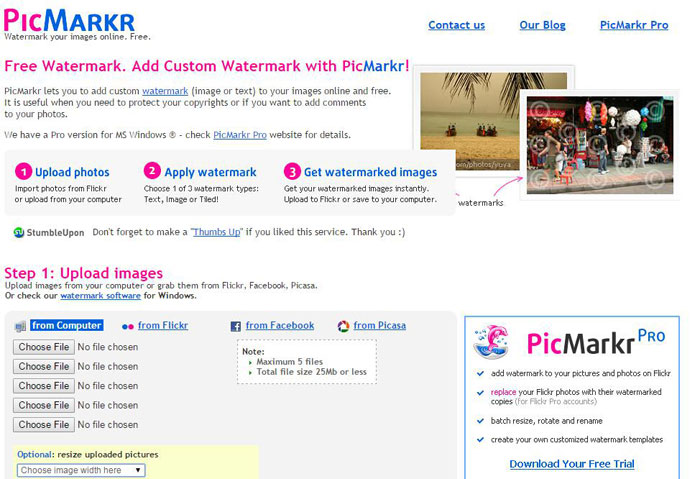 PROS: PicMarkr is another famous online watermark tool, simplicity is the concept we have by using. Easy three-step to go, watermark process can be finished. If you just want to add watermark to less than 5 photos and don't ask for much from photo watermark online, it's suitable for you.
CONS: Comparing with the first watermark online tool - watermark.ws, it won't need your register, but it is inferior in the following aspects.
Secondly, each loop of the process only enables user to add watermark among single text watermark, solo image watermark and tiled watermark. So if you want to add several watermark, saying add text watermark and image watermark at the same time, then you'd better rethink if you really like this online photo watermark, as you have to redo the process again and again.
Thirdly, it won't allow pictures to be loaded from Internet.
Fourthly, the watermark choices are limited, few and not very considerate.
3. watermark-images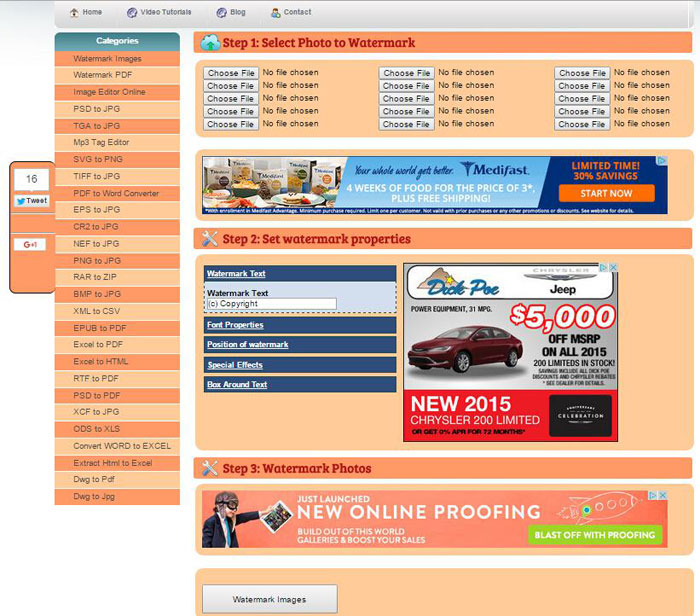 PROS: Watermark-images allows to add watermark to 15 photos at a time. The official statement of the watermark is traditional watermark, which is a text watermark. So no image watermark is allowed. Load picture one by one and download 15 text watermark pictures at one time is the performance of it. If you think this workload can cover your needs, then you can go with it easily.
CONS: In comparison with watermark.ws and PicMarkr, this one might fade for losing many functions. Image watermark is a must in today's market.
After having a look at the best 3 online watermark tools, you can find that they all have some weak points and you might wonder if there is a better convenient watermark solution.
What's Better Choice?
For one-step watermark solution, we recommend you with "Photo Watermark", which is lightweight software. It takes all of online watermark features, and does better in watermark editing, hidden watermark and watermark smart fits.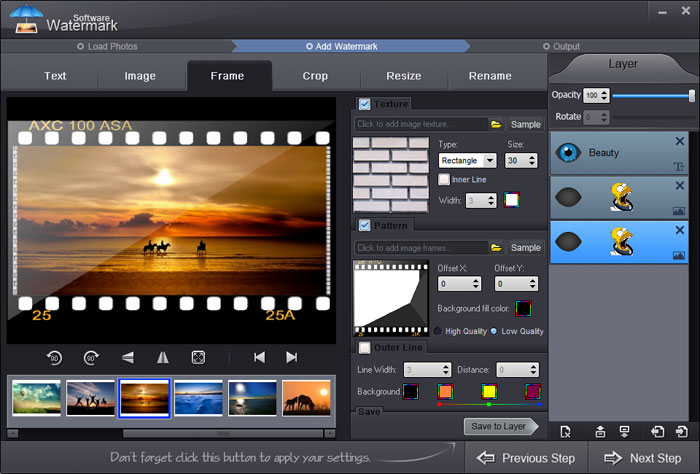 Unlike best 3 watermark online tools which have this or that shortcoming, Photo Watermark exceeds at following points:
1. No qualify is lost in the compression.
2. No limit in the number of processing photos.
3. Work better with a remarkable performance - watermark 300 photos in 1 minute.
4. Batch watermark or modify photos is allowed. Batch rename, resize, add frame, add signature to pictures, add image to photos and etc.
5. It has its own watermark samples for easy & funny watermarks.
6. Watermarks are classified into layers, which is easy to select and modify.
7. Easy and brief three-step solution.
If you have some interests in Photo Watermark, you can refer to the below link and explore more on your own: https://www.watermark-software.com/, or download it below

Download Editors's Rating

The newly-designed watermark software, batch protect and retouch your photo sharing images all in a few steps.
Learn More >
No matter what watermark solution you choose, make sure you do add watermark to online photos for protecting your copyright. Enjoy your stay!
Related Software
Watermark Software (photo edition) : This watermark tool provides professional image protecting solution for your online photos. The exclusive image processing technology lets you able to watermarking 500 photos within 1 minute.
Related Source
Picture Watermark - protect picture copyright quickly
Photo Watermark Software - Protect Your Pictures with Various Effective Watermarks
Add Image Watermark to Your Photos within 3 Steps
Watermark Images with PhotoShop for Beginner
Why Do We Need Watermark Photos
Related External Source
Special Offer: Watermark Software
Help you add text watermark, image watermark, logo and signature to photos without unauthorized using. The batch mode allow you watermark 500 photos in a minute.