Digital photos are massively stored in our digital devices, in PC and smartphone. What makes us annoyed is that these photos are split in different folders and different file directories. It will cost us time to find and browse them one by one. We want to find a photo software to help us out and the saver is photo viewer.
Part 1. Best Photo Viewer for Windows
- - - - 1. Free Windows Photo Viewer
- - - - 2. WildBit Viewer for Windows
- - - - 3. HD Photo Viewer for Windows Phone
Part 2. Top Photo Optimizer & Picture Viewer for Windows
Best Photo Viewer for Windows
Photo viewer is widely used solution and helps with fast auto viewing photos. Kinds of photo viewers carry diverse features. Each photo viewing software functions on a specified system. Below, we've listed the best photo viewers:
1. Free Windows Photo Viewer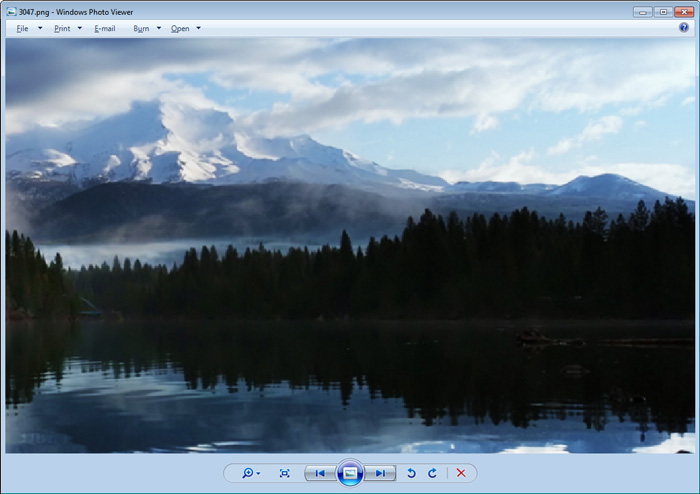 Screenshot of free photo viewer for Windows
For all windows users, it is the best free photo viewer. It works perfectly on any Windows PC. Surpassing other picture viewers, it gets the best running performance. A brief and cool interface makes the photo browsing clear. Also it supports zooming in and zooming out photos with no quality lost. Using it to view photo as slide show or to rotate photo is also fine. The only pity is that it can load one photo at one time. On this point, another tool Windows explorer can make it up to some extent. Simply use the "Find" in windows explorer, input "*.jpg" or "*.tiff", then you can use it as similar jpeg viewer or tiff viewer, finding all jpeg photos or other ones.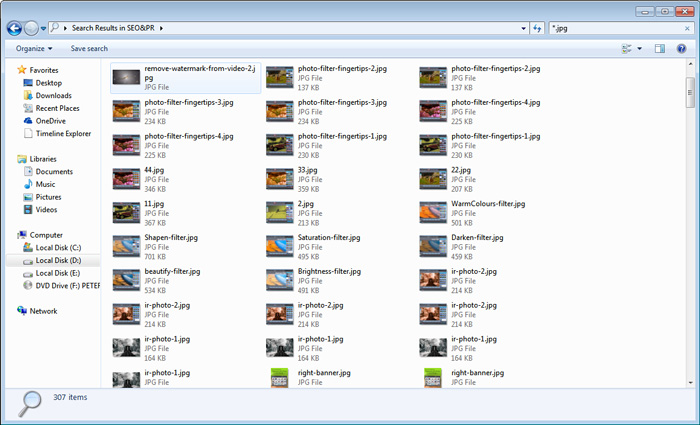 Use Windows explorer as picture browser

Download Editors's Rating

The newly-designed Windows Photo Viewer, browse and retouch your photos within a few clicks.
Learn More >
2. WildBit Viewer for Windows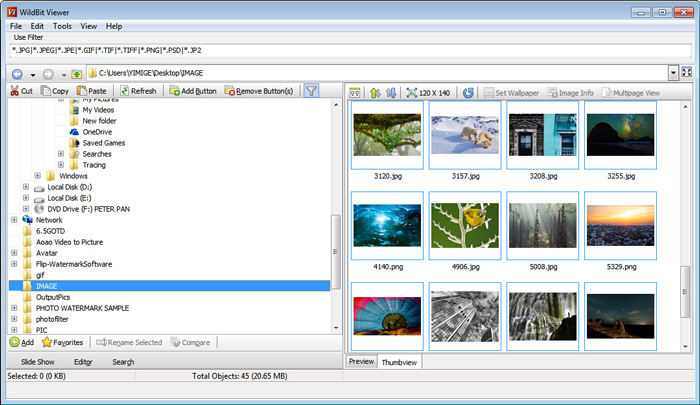 Photo viewer for Windows - WildBit
WildBit Viewer is known for its convenience and image viewing speed. Simple and lightweight is the essence of this photo viewer. Even for computer newbies, it can act smartly without guidelines or helps. The file tree allows us to view any folder and any images visually. We can use this picture browser to view all photos from the same folder at one time, or simply view a solo image specifically. Besides that, it has slide show options as an extra feature. From our side of view, it's an useful image viewer Windows and get everything in it, but there is nothing especial.
WildBit Viewer Free Download:
https://download.cnet.com/WildBit-Viewer/3000-18488_4-10424249.html
3. HD Photo Viewer for Windows Phone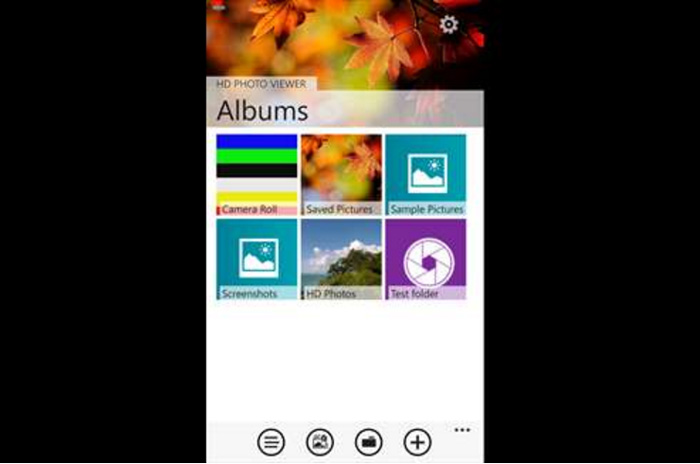 Photo viewing software for Windows Phone
If seeking some photo viewer app for a smartphone, you can have a look at this HD Photo Viewer for Windows Phone. It runs fast to find smartphone pictures. And it also supports viewing picture and video at full resolution. You can even fast set your photo viewing, create new photo folder and move photos to other folder. Good photo app indeed.
HD Photo Viewer App Download:
https://www.microsoft.com/en-us/store/apps/hd-photo-viewer-81/9wzdncrfj45h
Top Photo Optimizer & Picture Viewer for Windows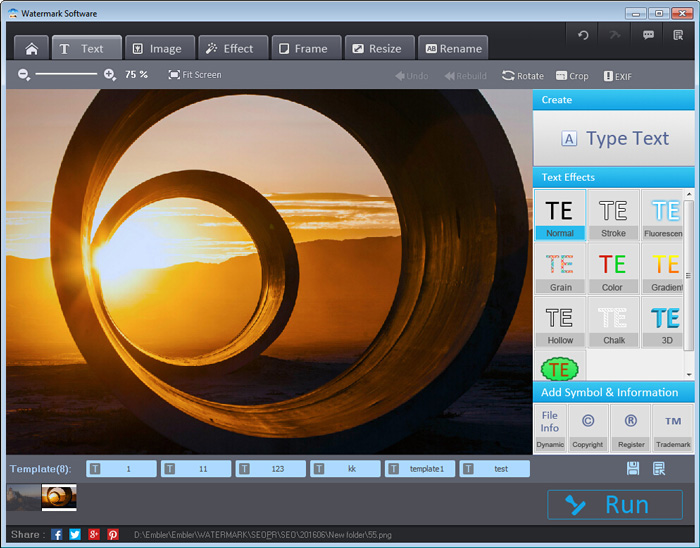 Optimizing photos with best image viewer Windows
This is also a brief photo viewer for Windows. While considering its compound features of photo filtering and cool image watermarking, we'd like to introduce it as the best photo optimizer more. With its easy operations and full features covering, Watermark Software stands out from millions of photo applications.

Download Editors's Rating

The newly-designed image viewer Windows, stable browsing and retouching any photo with a few clicks.
Learn More >
Speaking of this watermark creator, it supports fast photo viewing with blown-up shot and rotate option as other photo browsers do. You can easily browse any photo in any format by loading them in. If loaded tens of photos, you can click the last photo showed in the photo exhibition and it will switch demonstrated photos, jumping to hidden photos. Highlighted optimizer features are:
1) Adding majestic photo effect, including Mosaic, Bokeh effect and Color.
2) Adding fancy photo frame: hundreds of photo frames are your choices.
3) Extremely easily resizing and renaming photos.
4) Batch editing exif info and deleting photo metadata.
Taking above welcome features into consideration, we are more prone to classify it into the top photo optimizer instead of a simple photo viewer (though it is a good windows image viewer as well). And if interested, you can learn more about this photo watermark software from its tutorial below:
Watermark Software Tutorial: https://www.watermark-software.com/tutorial.html
Submit Your Question to Us, Get an Answer within 24 hours.