Download Editors's Rating

The newly-designed watermark software, protect and retouch your photo & video all with a few clicks.
Learn More >
Long exposure photos are eye-catching, astonishing and tasty of all time. It's a necessary photo skill and has been well learned and used by merit photographers. Long exposure is an original creation out of wit and advanced shooting experiences. It's a product of nature touching & artist insights. And this can be complete in two ways, either through camera shots or with some photo processes in Photo Signature Software.
Long Exposure Photography Tips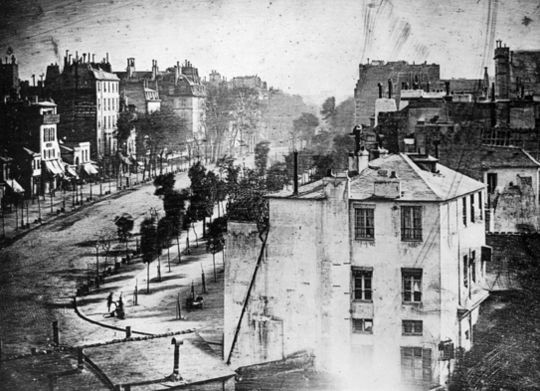 Daguerre famous long exposure photos
Above masterpiece enjoys a wide popularity in photography field about 100 yrs. The essential of exposure photography is very basic, that is, keeping slower shutter speed. It's said that Daguerre used long exposure shots about 10 - 15 minutes, which makes the pedestrians disappear from the photo and creates one of the greatest photo arts.
To apply this technique into your shooting, long exposure photography tips must be obeyed: Close your aperture, lower ISO and take long exposures in the final step. Exposure time spans from seconds to hours. You have to find the perfect exposure time yourself in order to make the photography fit your taste. And this needs patience.
Shooting the scene like that also requires substantial time, trials and efforts with a camera. Another feasible choice to build the same effect of long exposure, is to borrow help from Watermark Software. This watermark photo app can be very useful in creating surreal effects.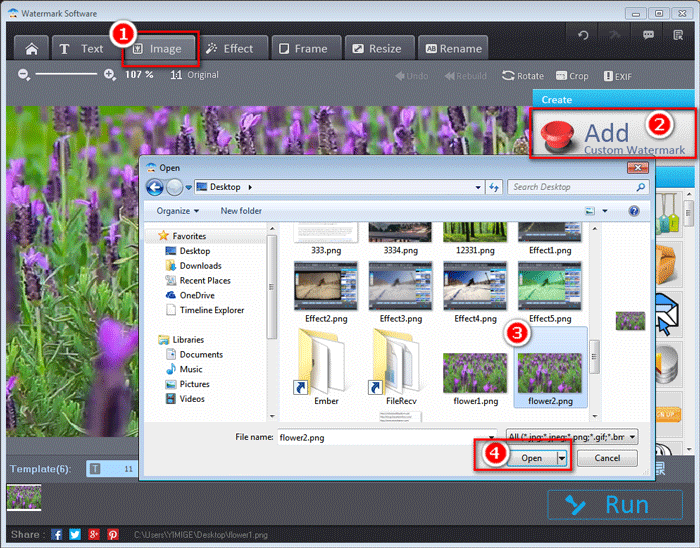 Create long exposure photos
Here is how to do in this batch EXIF editor:
 1.Preparation: Take many photos in fast shutter speed at the same place in serials.
 2.Load the first photo into this photo watermark, add one of the rest photos as an image watermark, then adjust its opacity and position to make it overlap with the first photo. Change its "Blend mode" and Opacity after that.
 3.Load other photos into the photo watermark software in sequence and operate the same like the 2nd step.
 4."Run" to output the photo.
After finished, the photo will probably look the same as long exposure photography.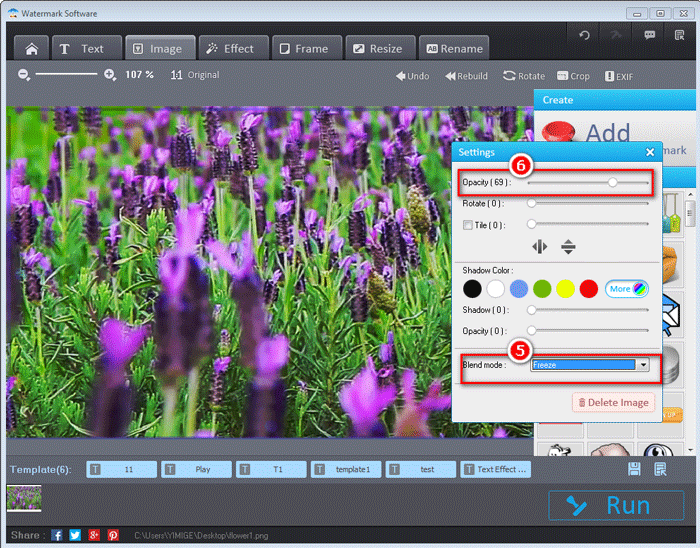 Fine tune in creating long exposure photos
What Can Long Exposure Photography Build?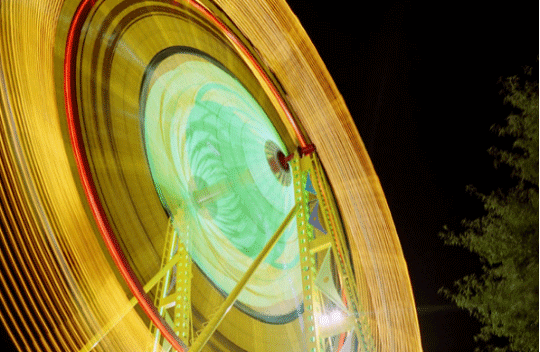 Long exposure shoots of Ferris Wheel at night
Long exposures use on Ferris Wheel at night can bring abstract spectacularity. The colourful circle stripes, luminous flying lights are all rare things. Ferris wheel photography is particularly grand.
Besides that, long exposure shots can turn the racing cars into different color flashing lights. As if they are painting the photo and will dash out of the border.
Likewise, long exposure shots will create a totally fresh sea views. You won't see clean and clear sea water, instead you can see foggy sea water on the photo.
Applying long exposure photography technique to other nature entities, you will see more surprises. Either with experienced camera shooting or using watermark creator, spectacular beauties will be embedded into the photo.
Submit Your Question to Us, Get an Answer within 24 hours.