How to Get Pictures From Your Video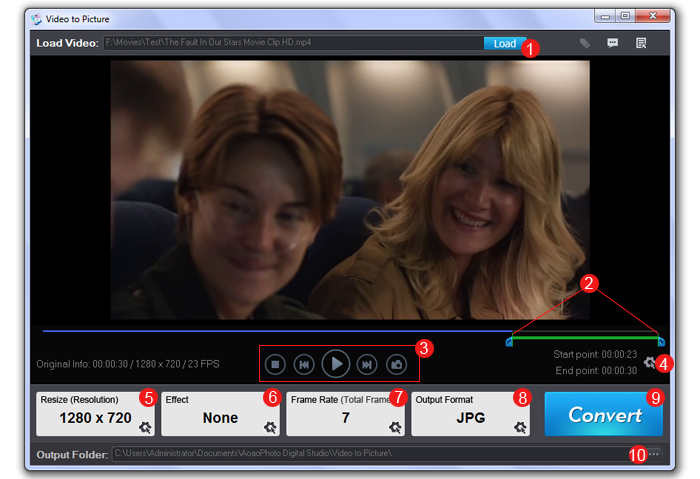 1. Load a video file, you can preview in window below.
2. Play, Pouse and Stop button. Control the playback.
3. Previous key frame and next key frame, the key frame may be very short, also may take up to a few seconds, not normal frame.
4. Snapshot, get a picture when you click it.
5. Important function. Drag the left control bar to set starting point, drag the right control bar to set ending point. You can also enter enter a number to set the time point if you would like to get the time length with more accurate.
6. Output size - here you can set a new size for output pictures.
7. Important function. Frame rate setting - For most video file, 1 second have 24 frames, that means if you enter number 24 here, Video to Picture will capture 24 pictures per second. But if you want to export fewer pictures, you can set a lower number, such as 1.
8. Two output modes still pictures and animated GIF.
9. Some special effects are available.