How to Get GIF Animation from Video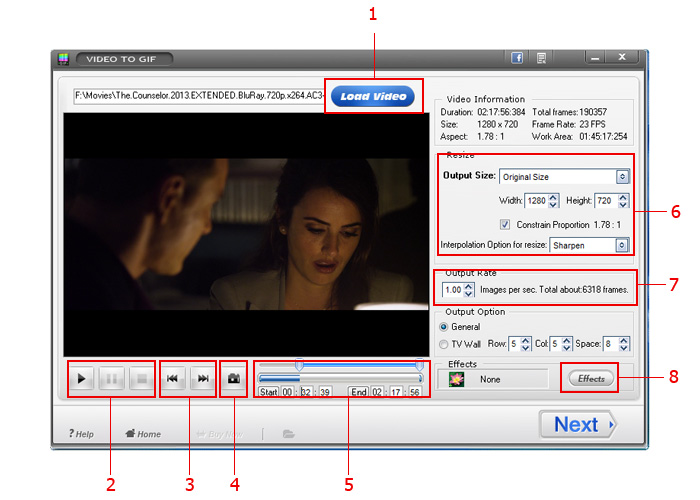 1. Load video to Video to GIF program, support all video formats.
2. Video player buttons: Play, pause, sttop.
3. Previous Key Frame and Next Key Frame, the key frame is not normal frame.
4. Capture a picture
5. Drag the control bar to set the length of time, you can also enter a number by manual control.
6. Keep orignal resolution or set a new resolution
7. Frame rate, The larger the number, the picture is smoother. Recommended setting: 1-24
8. Rich special effects
Previous: How to Convert Movie to GIF
Next: How to convert video to GIF